Our Business Carbon Neutral Flexi plan is a great value plan for your business energy needs that includes offsetting your carbon emissions based on your energy use.
The guaranteed discount applies to your energy usage and daily supply charges. Other fees and charges are excluded.
Your energy rates will be variable including your solar feed-in tariffs & GreenPower but we will let you know before a rate change occurs.
We know one of the largest sources of greenhouse gas emissions is from burning fossil fuels for energy. These carbon emissions increase the effects of climate change.
For electricity, the impact occurs when fossil fuels such as coal, oil or gas are burnt at power plants during the production process.
Carbon neutral is achieved when the net greenhouse gas emissions associated with an activity (for example the electricity used by a business) are offset through emissions reduction and/or the purchase and cancellation of carbon offset units.
A carbon offset unit represents the removal of one tonne of carbon dioxide equivalent (tCO2-e) from the atmosphere, or the avoidance of one tonne of emissions
We calculate how much carbon dioxide the generation of the electricity used by your business premises emits into the atmosphere and purchase carbon offsets, issued by accredited climate action projects, to offset the equivalent amount of carbon dioxide from the atmosphere.
In addition to EnergyAustralia purchasing carbon offset certificates on your behalf, when you choose our Business Carbon Neutral Flexi plan, you will receive a digital marketing toolkit to help you promote your business' choice to offset your business premises' electricity use.
If you're a new customer, you can easily sign up to the Business Carbon Neutral Flexi plan for electricity at your business premises' when you choose your new energy plan. You can do this either online or by calling one of our Australia-based business energy specialists on 1800 687 728.
If you're an existing business customer, you can switch to our Business Carbon Neutral Flexi plan for your business premises at any time, online or simply call us on 1800 687 728.
We support climate action projects accredited under Climate Active. These currently include:
Top End wildfire management in Australia
Savanna fire management in Australia
Forest regrowth in Australia
Energy efficiency in India
Greenhouse gas containment in Brazil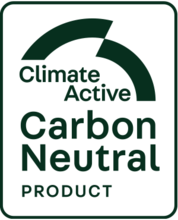 Climate Active is an Australian Government-backed program that sets the rules for measuring, reducing, offsetting and reporting emissions, so that organisations can make a carbon neutral claim. 
When you sign up to our Business Carbon Neutral Flexi plan, we follow a set of requirements for measuring, reducing, reporting and offsetting your carbon emissions from your business premises' electricity, according to the Climate Active Carbon Neutral Standard.
Carbon neutral claims made against Climate Active Carbon Neutral Standard must meet certain criteria, including:

Credible greenhouse gas measurement techniques, which ensure the emissions and emissions sources covered by a claim of carbon neutrality can be understood and evaluated 
Independent auditing every second year, to ensure emissions have been accurately measured, offset and reported
A reasonable attempt has been made to reduce in-house emissions before using offset credits
Genuine offsets units have been purchased and cancelled to compensate for all emissions associated with the claim
Activities and achievements related to the carbon neutral claim are transparently reported. More information.
Renewable energy resources generate no or very little carbon as they produce energy from natural resources that don't run out, like solar (sun) and wind. Carbon offsetting involves investing in projects that prevent or reduce emissions being released. For example, we calculate the emissions from your business premise electricity use and purchase the equivalent amount of carbon offsets to offset your electricity emissions – making your electricity use carbon neutral.
 
Once you've signed up to our Business Carbon Neutral Flexi plan, you'll receive regular updates about how you are helping to improve sustainability, including offset projects both in Australia and overseas.
 
At this stage we don't have a plan that offsets your business premise gas use.
Our purpose is to lead and accelerate the clean energy transformation for all.
By investing in the next generation of technology that will meet customers' energy needs, and offsets for remaining emissions.
We believe any decision we make or any project we do should be socially and environmentally acceptable.
Listening to our stakeholders, minimising our impact on the environment, working safely and providing economic opportunities for local businesses and workers are just some of the things we do so our operations are sustainable.
Our parent company CLP Group has strict sustainability principles governing how all its businesses, including EnergyAustralia, should operate sustainably.
The Business Carbon Neutral Flexi plan does not just offset your electricity carbon emissions; it also provides you with marketing materials and updates that enable you to promote your 'carbon neutral electricity' status to your customers as a point of differentiation for your business. This may enable you to attract consumers who are interested in purchasing from businesses that are more sustainability focused and give your business an edge.