As a business, our purpose is to lead and accelerate the clean energy transformation for all.

Our job is to make, buy and supply energy for our customers in a way that is reliable, affordable, increasingly cleaner and sustainable for all.  
We supply energy from our modern and flexible energy portfolio that includes renewable energy sources like wind, solar and batteries, as well as coal and gas.  
We service residential, business and commercial customers in Victoria, New South Wales, the Australian Capital Territory, South Australia and Queensland.
Our goal is to be carbon neutral by 2050, and already we underpin around 7.5 per cent of the large-scale wind and solar projects in the National Electricity Market (NEM). 
We were the first to back large batteries in Victoria. And in New South Wales we're building Australia's first carbon offset hydrogen and gas capable power plant, Tallawarra B, with direct emissions from the project offset over its operational life. 
Putting customers first
Our customers' needs are always top of mind. We're making the clean energy transition simple for them by delivering a combination of small-scale technologies for home and for business, supported by the grid.  
We're continually developing products and services to help customers manage their energy consumption in ways that suit them. For example, by giving people options around their supply mix (renewables and fossil fuels) and plans that let them choose how and when they use their energy.
Our industry-leading EnergyAssist program delivers support to thousands of people experiencing hardship each month.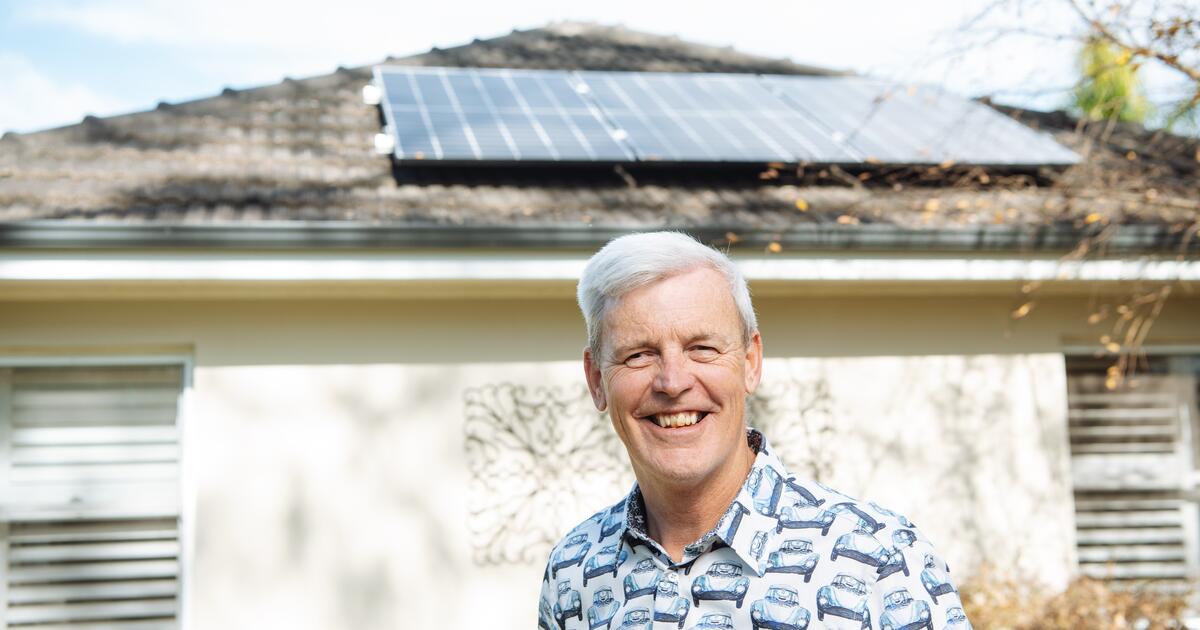 Pictured: EnergyAustralia installed solar and battery on David's Sydney home.

Keeping the lights on  
Our energy generation portfolio includes coal, gas, solar and wind energy representing about 5500 MW of capacity in the National Electricity Market. We either directly own generation assets or have long term contracts with other companies.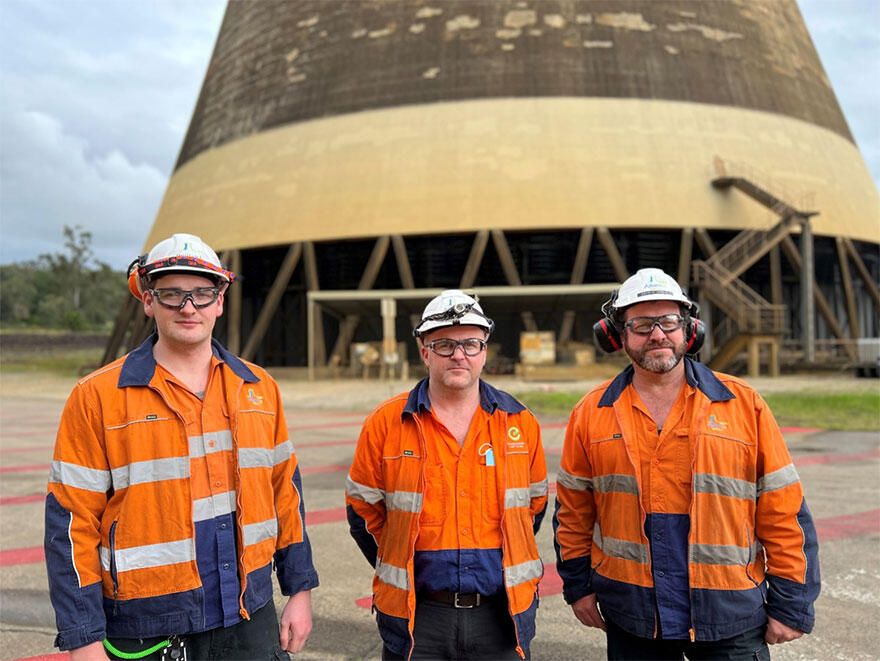 Pictured: (L-R) Quillan, Shane and Andrew at our Yallourn power station in Victoria's Latrobe Valley.
We've also got many other exciting projects coming up, including: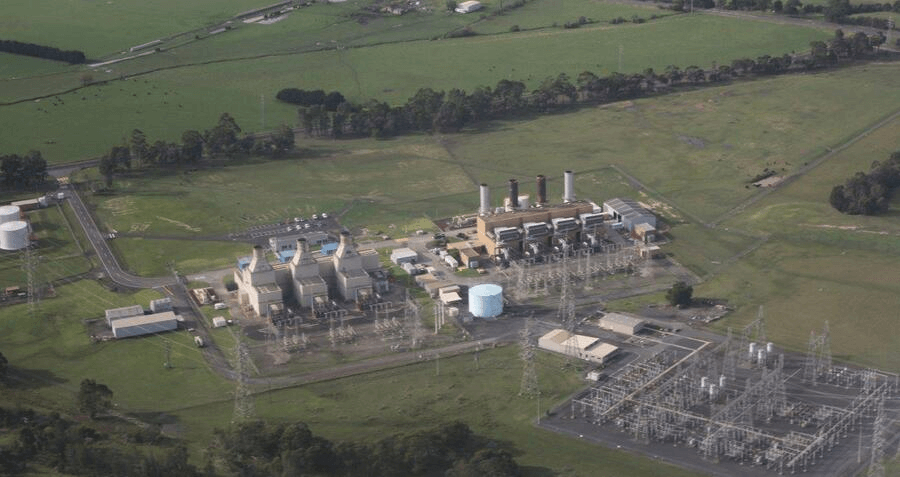 Pictured: The Wooreen Energy Storage System will be built alongside the Jeeralang power station in the Latrobe Valley.
Our gas-fired plants are amongst the best in Australia. We have Tallawarra A, Australia's most thermally efficient gas-fired plant located in New South Wales, as well as Newport and Jeeralang in Victoria and Hallett in South Australia. 
We have two large coal-fired power stations at Yallourn in Victoria's Latrobe Valley and Mt Piper near Lithgow in New South Wales.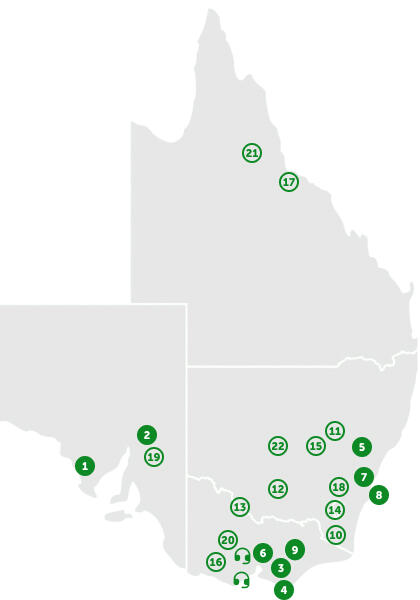 Pictured: EnergyAustralia Portfolio map.

  OWNED ASSETS
4. Wooreen — Storage (In Development)
5.1 Mt. Piper BESS — Storage (In Development)
5.2 Lake Lyell — Hydro (In Development)
8. Tallawarra B — Hydrogen + Gas (In Development)

  CONTACT CENTRES
Melbourne
Geelong

  POWER PURCHASE AGREEMENTS
13. Gannawarra — Solar + Storage
21. Kidston — Hydro + Storage (In Development)
22. Riverina — Storage (In Development)
Proudly based in Australia
EnergyAustralia's headquarters is in Melbourne and our workforce is spread across Victoria, New South Wales, Queensland, and South Australia. We employ around 2,300 people in Australia.
We spend around $1bn each year on goods and services – with around 95 per cent of our suppliers being companies that are registered in Australia, and 60 per cent of them being small businesses.
EnergyAustralia was the first energy utility in Australia to register for the Australian government's new tax transparency code, aimed at encouraging large and medium-sized businesses to disclose their tax affairs.