A responsible energy transition
We're committed to supporting Australia's transition to a net zero emissions future, while ensuring that our people and communities aren't left behind.   
We know that coal fired power stations play a significant social and economic role in their regions. We're committed to ensuring the retirement of such assets is carefully planned to manage economic, social and environmental impacts.
Our role will be to work with workers, community groups, Traditional Owners and governments at all levels, to ease the transition for those impacted.
Listening to the community
As the energy transition progresses and new projects are considered, investigated and advanced, listening to and engaging with community feedback and concerns will be critical.
We've already signed up to the Clean Energy Council's Best Practice Charter for Renewable Energy Projects. These are a voluntary set of commitments designed to clearly communicate the standards that the signatories will uphold in the development of current and new clean energy projects.
We also look to comply with the International Association for Public Participation (IAP2) assurance standard.
Our sites and projects
Learn more about our energy generation sites and new energy projects.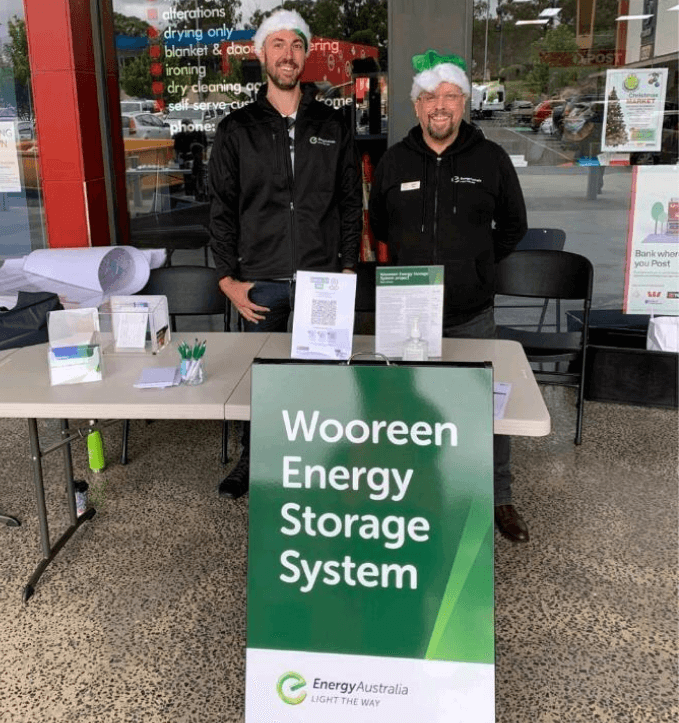 Pictured: Talking to the Latrobe Valley community about our plans for a big battery.