To lead and accelerate the clean energy transformation for all
Since 2015 our purpose has been to lead and accelerate the clean energy transformation for all. This has set EnergyAustralia's long-term direction, guided our business decisions and given our people a clear goal to work towards.
When it comes to delivering our purpose we're working hard to transform our energy generation portfolio by investing in a range of projects to advance the clean energy transition. We're making it easy for customers to reduce their own carbon emissions with offers like Solar Home Bundle and Go Neutral.
At the same time, we're reducing the emissions from our existing assets that Australia needs to keep the lights on. We've committed to net zero emissions and our Climate Transition Action Plan shows how we'll get there.
The clean energy transition is a significant challenge for our customers, our business, our people and the communities we operate in. Our decisions have to balance the needs of all. For example, we're preparing now to ensure that when our Yallourn power station retires in mid-2028, nobody is left behind. We're working closely with our people and the community to deliver a transition that's orderly, respectful and responsible.
And as the energy transition takes place, we're focused on providing affordable and reliable access to clean energy for all our customers.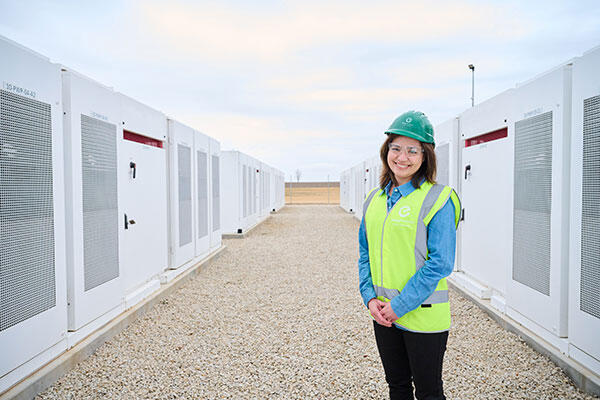 Pictured: Our Gannawarra battery which can power 16,000 homes for two hours.