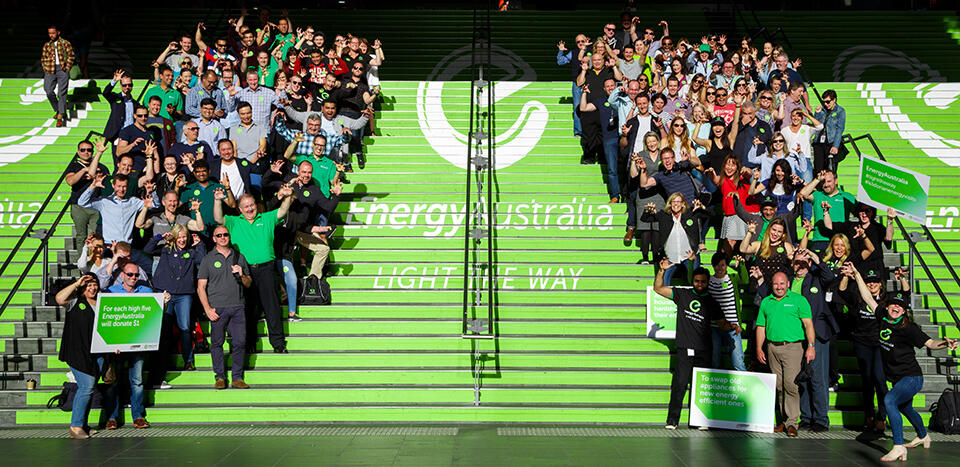 By respecting, encouraging and supporting diversity, we create a great place to work. A place where everyone's welcome. It means you can be your authentic self at work. We aim to create a working environment that gives you the encouragement and support to step out of your comfort zone, excel and be your best. 
Diversity & Inclusion at EnergyAustralia
We're committed to providing an inclusive culture so all our people can bring their whole selves to work and have a sense of belonging. From our PRISM network that creates a positive culture for our LGBTQI+ community to our Reconciliation Action Plan that has commitments to strengthen relationships with Aboriginal and Torres Strait Islander people and communities and organisations. It's a workplace where everyone's welcome.
If you have any specific questions during the application process about Diversity and Inclusion, Trans and Gender Diverse inclusion, leave entitlements, our support services, flexible working arrangements, or any other issue, feel free to reach out to Tom Woolfe – Organisational Development Lead (tom.woolfe@energyaustralia.com.au) or Kathy Head – Talent Acquisition (kathy.head@energyaustralia.com.au)
You can also check out some of our inclusive policies here:
Bring your whole self to work
Prism is EnergyAustralia's lesbian, gay, bisexual, transgender, intersex and queer (LGBTIQ+) network. It's open to all employees who are passionate about workplace inclusion and diversity, including those who identify as LGBTIQ+ and allies.
Through Prism we shine a light on how beautiful, diverse and multi-faceted we are at EnergyAustralia. It's one of the ways we celebrate diversity, so our employees feel encouraged to bring their whole selves to work, feel safe and have a sense of belonging. 
We're proud to sponsor the Outstanding 50 LGBTIQ+ Leaders with Deloitte, partner with the Geelong Rainbow Festival, and provide support to ReachOut through our workplace giving program.
We hold Silver status in the Australian Workplace Equality Index. Plus, Prism has been awarded Most Improved Network and Network of the Year.  

Through Prism, EnergyAustralia has policies that consider the needs of LGBTIQ+ employees and their families. This includes our transitioning policy and transitioning leave, and parental leave available whether the child is arriving in the family by birth, adoption, foster care or surrogacy. 
We actively encourage members of the LGBTIQ+ community and their allies to join our community of EnergyAustralia employees. We know that greater diversity in our people brings more innovative decisions, a better employee experience and a greater understanding of the needs of our customers.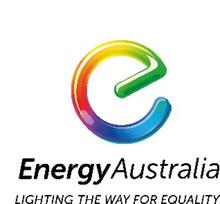 "Prism has made EnergyAustralia a very safe and welcoming place to be out in the workplace. It is the most engaged and active employee pride network I have been involved with in my career," says Rebecca Dominguez.   
"Prism has educated me on inclusion and diversity, made EnergyAustralia feel like a safe place to be myself, and given me a way to pay it forward to others," says Jenny Ratsep.
Supports opportunities for Aboriginal and Torres Straight Islander peoples to participate in our business as employees, suppliers, customers and partners 
Employees can celebrate significant Aboriginal and Torres Strait Islanders events and participate in other community engagements   
Includes cultural awareness sessions, opportunities to participate in community engagements, plus provides sponsorship of Indigenous events and organisations 
We recognise the significant impact family violence can have on working Australians, which can stop them even getting to work 
Our initiative provides support, materials and clear contact points and processes for our employees impacted by family violence   
Backed by special leave provisions for family violence issues and training for line leaders 
We believe in developing and enabling women in leadership 
Our Women's network aims to support women at all levels across the business through small group sessions and high-profile guest speakers, typically women from a wide range of industries and backgrounds 
All sessions are inclusive and open to both men and women