Supplying gas and electricity to customers.
As an energy retailer we buy gas and electricity to complement what we make ourselves, supply it to our customers and provide them with solutions for managing their energy use.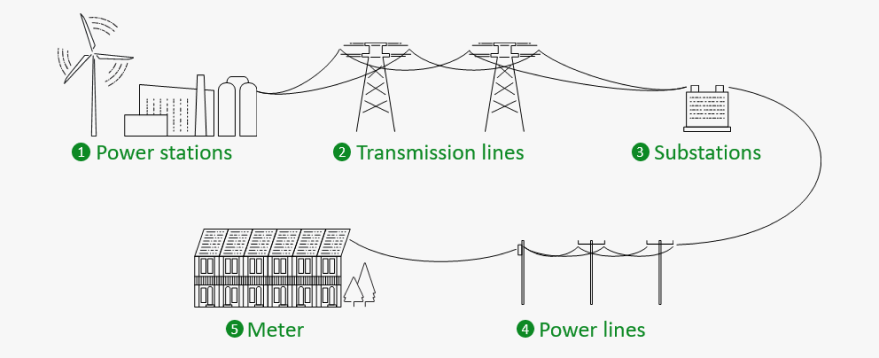 Pictured: How energy gets to our customers.
Customers are the focus of everything we do.
We make the energy transition simple for them. That's why we're delivering a combination of small-scale technologies in the home and business, supported by grid scale energy technologies. We're developing products and services to help customers manage their energy consumption in ways that suit them - providing options around their supply mix (renewables and fossil fuels) and plans that let them choose how and when they use their energy.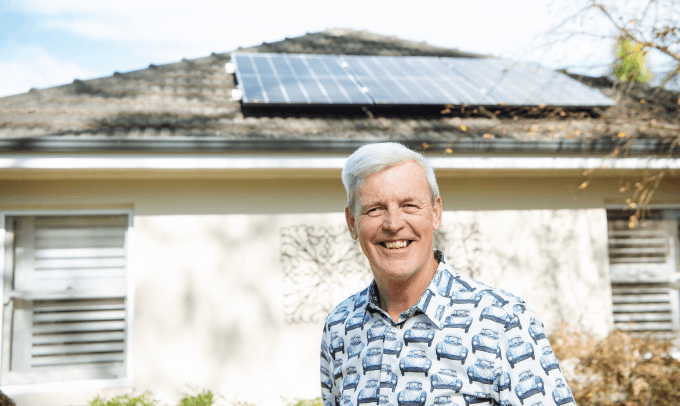 Pictured: EnergyAustralia installed solar and a battery on David's Sydney home.
Go Neutral
Since 2016, we've given our customers the opportunity to offset their emissions from home electricity and gas use at no extra cost to them, through our Go Neutral product.
PowerResponse
PowerResponse is our demand response program and helps lower peak demand across the energy system so that we don't need to build as much new generation.
Supporting vulnerable customers 
We know that people often face tough situations at different times in their lives and encourage our customers to reach out if they're unable to pay their bills. There are things we can do to help, such as our EnergyAssist program.
Read more about how we support vulnerable customers