Bringing coal to light.
The Latrobe valley is rich in one of Victoria's most important resources: lignite, or brown coal as it's commonly known. This coal is responsible for 85% of the electricity in Victoria, and also supplies electricity to Tasmania and New South Wales. The Yallourn mine is the oldest in Victoria, and Australia's second-largest open cut mine.
Yallourn mine has produced over 1 billion tonnes of brown coal since the 1920s. We excavate 24 hours a day, 365 days a year, to supply the power station with the coal it needs to keep Victoria's home fires burning.
The process of mining also produces overburden. Overburden is the material that lies over the coal, and we put the majority of this back into the mine as we go, to help restore the site to its original state.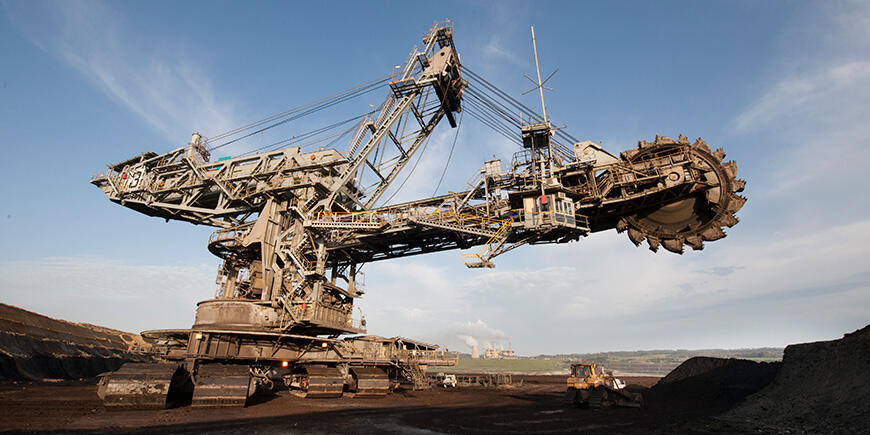 How is coal extracted?
Mining coal begins with removing the overburden. We do this with a combination of bucket wheel excavator (also known as a dredger), mobile plant truck, and shovel. The excavator puts the overburden onto a conveyor belt that transports it to a travelling stacker – a piece of equipment that places it into previously worked areas of the mine.
Yallourn uses a unique technique called slope mining to extract coal. Caterpillar D11 bulldozers push the coal towards feeder breakers that crush the coal before loading onto a conveyor belt. The coal then travels along to the raw coal bunker for storage. The bunker can store up to 36,000 tonnes of coal – enough for about 12 hours.