EnergyAustralia is a proud part of the communities where we operate. We recognise the importance of engaging with the community to build a vibrant place to live and work. 
That's why, through our community grants program, we provide around $170,000 each year to support local projects that need it most to deliver sustainable benefits to their communities.   
EnergyAustralia has two priority areas for grant funding: 
Education
Funding aimed at promoting education and knowledge acquisition. This can include programs with a social or environmental focus and organisations which support career or skills development. 
Social inclusion
Funding aimed at building social inclusion. This includes initiatives that support community cohesion and may include upgrading communal facilities, improving local amenities and supporting vulnerable community members. 
Community grants are offered locally at the following EnergyAustralia sites. For further information, application dates and how to apply, visit: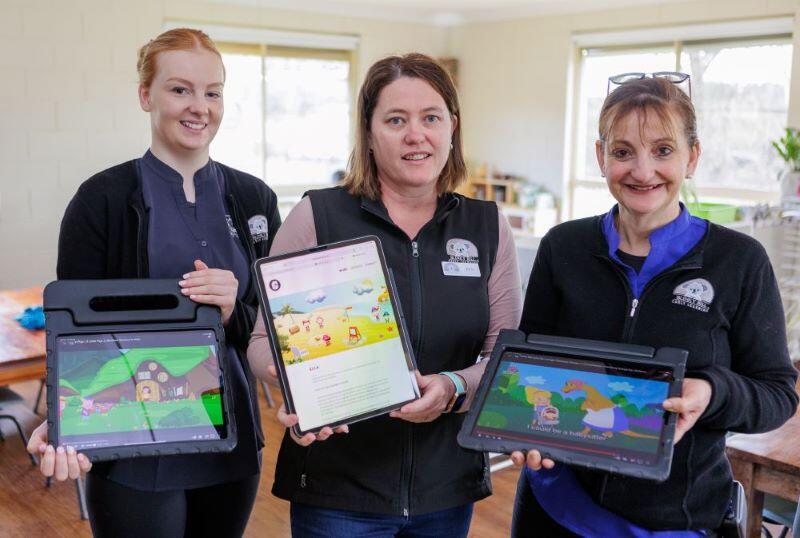 Pictured: Blinky Bill Early Learning in Portland was the recipient of a Mt Piper community grant in 2022
---
CASE STUDY
EnergyAustralia Geelong – proud to support the local community.
Wangala Primary School, Soroptimist International of Geelong, Filipino Australian Friendship Association of Geelong and Geelong Youth Engagement were the recipients of over $21,000 in community grants from EnergyAustralia Geelong in December 2022.
Wangala Primary School, located in the Geelong suburb of Belmont, is using its $2,500 grant to create a yarning circle on its grounds. The school's students will help construct the space beneath a canopy of trees.  
The yarning circle, which will include a fire pit, will be used as a place to come together and talk, whether that be to discuss behaviours, life situations or strategies for when things don't go as planned.