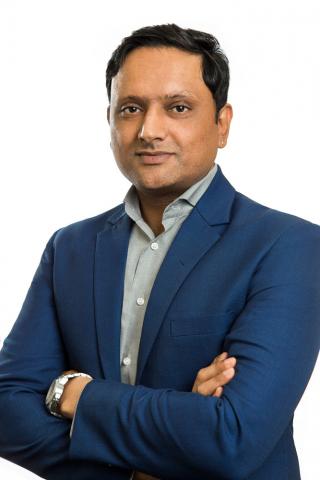 Gurinder Sidhu
Information and Analytics Centre of Excellence Leader
Market disruption is driving a lot of change in the energy sector; business capabilities that were once desirable or best practice have now become essential for business success. EnergyAustralia recognised the need to adapt to the changing market early on and I saw this as an opportunity to do some of the best work of my career. I've been part of EnergyAustralia's transformational journey from day one, and it has been fantastic.  
Strong enterprise information management is an essential prerequisite to meet our current and future business goals and I have been responsible for the development and execution of the Information Management (IM) Strategy. The strategy was approved last December and delivery kicked off mid-January – things moved very quickly from there. In the first phase of the program, we procured and established a new IM platform and populated it with our customer and meter data sets. We started to address the data quality issues in our source systems and, importantly, we put the right governance processes in place to ensure we don't create new problems down the track. I'm pleased we did this on time and within budget. Externally, our IM architecture and solution has been widely recognised and was selected to feature at the Oracle Open World event in San Francisco this year.
At the event I accepted an Oracle Excellence Award for the Japan and Asia Pacific winner in the Data Warehouse and Big Data Leader category for the implementation of the strategy, supported by the new IM platform. For me, this win is great recognition for the work the team has done so far. 
The other regional winners in this category had implemented far larger platforms than ours. What we were acknowledged for was the agility and leadership we brought to acting on information management issues. Oracle told us that the typical delivery time for the technical implementation is 18-24 months – our amazing team got it done in six months.
The Oracle OpenWorld event gave me the opportunity to see what others organisations – big and small – are doing to manage their data. We think managing a lot of data and being able to use it effectively is fundamental to how we do business, but then you hear from organisations like CERN who manage and analyse a thousand times the quantity of data we have every minute – seeing how that can be accomplished has some great lessons for us.
Gurinder joined EnergyAustralia five years ago and through his work in IT he had an opportunity to enhance the Information Management and Analytics capabilities of EnergyAustralia.