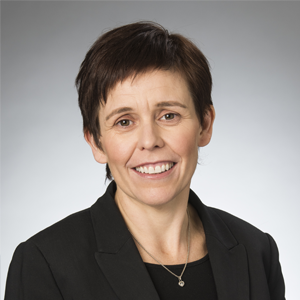 Tania Cumming
Head of Customer Insights, Analytics and Design
In my career, I've been given the privilege of leading change that has driven improvements in both customer experience and business outcomes.  
In these change environments, the challenges have been enormous – sometimes seeming insurmountable – but it was at these times that I, and those around me, were at our most motivated, creative and innovative.  We were successful because we were united around the same outcome; being able to inspire people around an outcome is one of my strongest motivations.
In my mind, leadership is less a role and more a mindset.  In my early career when confronted by an obstacle or challenging situation it appeared there were two simple options;  step in and be part of the solution or walk past and leave the opportunity or issue for someone else. In my experience, the greatest leaders are those that identify an opportunity, step in the middle, and motivate a chorus of people to convert it into a result. 
Leadership is providing inspiration and giving those around you the support and encouragement they need for their own journey.  One of my career highlights has been watching a person who came in and out of my team transition from a team assistant to a 'head of' in an international service industry.  Their success is all theirs; my joy is having had the privilege to escort them and watch that potential realised.
In my own career, I've been surrounded by those confident in my potential and who invested themselves in my success. For me, it wasn't about needing someone to tell me what was required (I enjoy solving problems), but having access to smart people to bounce ideas off and who gave me the strength to stretch myself and those around me.
In my short time at EnergyAustralia I've benefitted from two leadership programs; one internal and the other part of an international program at IMD in Switzerland.  Both programs focussed on my personal leadership style, to develop and enhance my skills in dynamic working environments like it is here.   
For anyone starting out in a leadership role my advice is simple: take feedback as a gift and consider everything as an opportunity to improve, whether it feels like it or not and always stay true to yourself.
Tania joined EnergyAustralia in May 2015 and was offered opportunities to drive the enterprise retention and Strategic Net Promoter Score agenda for the business and to lead the Customer Insights, Analytics and Human Centred Design functions.