Applications for this year's EnergyAustralia Geelong Community Grants program are now open. If you are in the Geelong region and have an initiative for your community, we'd love to hear from you!
This is the third year that we're making $10,000 available to recognise and award local groups. 
"We employ around 300 people at our Geelong contact centre and all of us are involved and support the region in different ways," says Casey Kaminskyj, Leader of Customer Care in Geelong. "The EnergyAustralia Geelong Community Grants program is starting to become a big part of that."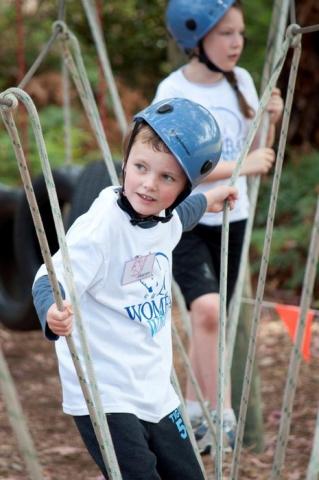 We award our grants are awarded based on a project's potential to benefit the Geelong region in two key areas: education and social inclusion.
Education:

This funding is aimed at promoting education outcomes for people of ages in the community. This can include programs with a social or environmental focus and organisations which support career or skill development.
Social inclusion:

This funding is aimed at facilitating social inclusion. These initiatives support community cohesion and can include such things as men's sheds, upgrading communal facilities, improving local amenities, and supporting vulnerable community members.
One of our 2017 recipients under the social inclusion area was Wombat's Wish, an organisation that supports children in the Geelong region who have lost a parent, and also supports their families. Each year, approximately 100 children in the Geelong region experience the death of a parent. Currently, no specialist service exists that offer professional support to these children, so the work of Wombat's Wish is important, with benefits for the entire community.
"The children sometimes come from difficult circumstances and often have very complex needs," says David Trott, Director of Wombat's Wish. "International studies have shown psychological and mental health issues in adults who had experienced bereavement in childhood, so we know this program is significant to the children, their families, and the community as a whole."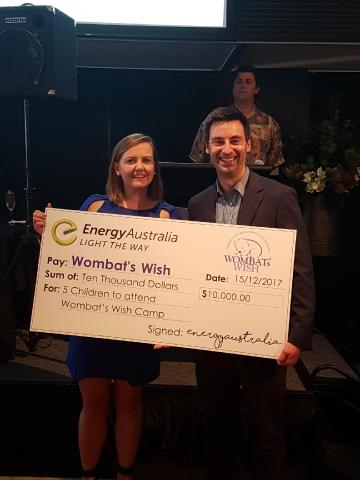 Wombat's Wish has supported more than 220 children on their bereavement journey over the last 12 years. One of the ways it's done this is through the weekend camps that are held throughout the year, which we at EnergyAustralia are proud to support.
"This $10,000 will directly support five families and their children to attend a Wombat's Wish camp in 2018 – a wonderful outcome," says Mr Trott.
Ms Kaminskyj is looking forward to this year's applications.
"We encourage all those behind initiatives with a focus on education and social inclusion to put in an application and we'll do our part to help bring it to life," she says.
Mr Trott agrees: "Just give it a go".
Application is easy and involves filling out a simple form. For more information on the grant or to download an application form visit our Geelong Community Grants page.
Applications close at 5pm on Monday 14th May, 2018.