Seeing and hearing professional musicians perform is not only a fun experience for school children – it's good for their development, too.  Research shows that learning music is linked to improved attendance, academic achievement and emotional wellbeing. Thanks to a community grant, national not-for-profit Musica Viva brought the experience of a live orchestra to more than 800 school kids in the Wollongong area.
They may be all smiles on stage, but the musicians who collaborate with national not-for-profit organisation Musica Viva take their work very seriously, especially when it comes to kids. "All our musicians are acutely aware that each performance they put on could be the first – or only – chance some of the children have to see a professional concert in their lives," says Mary Scicchitano, Musica Viva's national education manager. "That is the foundation on which we all work."
Scicchitano and her colleagues at Musica Viva believe that high-quality live music is one of the most inspiring things a child can experience. In fact, numerous studies by Susan Hallam at the University of London's Institute of Education have shown that music can be an important learning tool – increasing brain function, promoting complex thinking and aiding information retention.
So, about 40 years ago, the organisation launched its Musica Viva In Schools program, which sends some of Australia's most esteemed musicians into classrooms around the country.
Normally, students and their parents pay a fee to participate in Musica Viva In Schools. But in 2018, Musica Viva used an EnergyAustralia Community Grant to run the program free of charge in three public primary schools in the Illawarra and Shellharbour regions south of Wollongong – Warilla North, Albion Park Rail and Mount Brown.
"As a low SES [socio-economic status] school we very much appreciated the support of the free program," said the assistant principal of one school. "It is something our students otherwise would not have experienced."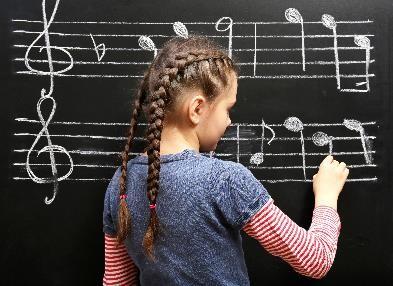 Providing musical education
The program consists of a one-off live performance and a 10-week resource package for teachers, with lesson plans based around that performance. "We also provide accredited professional development for teachers to help them feel confident delivering the lessons, regardless of their musical training or background," Scicchitano explains.
Many Australian schools don't have the funding for trained music teachers, so programs such as Musica Viva provide vital information about how teachers can integrate music into their lesson plans. "[The program] lets us give that next level of attention to the teachers, with face-to-face interactive examples of how to teach some of the elements," says Scicchitano. The three primary schools in the Wollongong region reported high satisfaction rates when surveyed, with one teacher explaining: "The workshop provided strategies to teach elements of music in creative and relevant ways." 
Additionally, it's reported that more than 50 per cent of school children don't have the opportunity to learn a musical instrument, particularly in low socio-economic locations. A 2011 study called 'Bridging the Gap in School Achievement' showed that arts education improved school attendance, academic achievement and emotional wellbeing, particularly among disadvantaged cohorts.   
Reaching every Australian child
The Entourage quartet performed Australian composer Paul Kobetz's Music of the Fire Ants, featuring voice, cello, clarinet and keyboard, to re-create the sounds of an Australian backyard. There were four concerts across the three schools, reaching more than 800 children. "My favourite part of the performance was hearing the lady play the cello and her showing us how to change the sounds," said an Albion Park student.  
"Our mission is to get our program in front of every child in Australia, which is very ambitious, and we realise this," Scicchitano says. "But external funding streams – even small and targeted ones – move us closer to that goal by allowing us to tour to regions around the country that we might not otherwise be able to reach."
Applications for EnergyAustralia's 2019 Community Grants will be accepted between 1 March and 29 March 2019. Visit energyaustralia.com.au/tallawarra for more information.