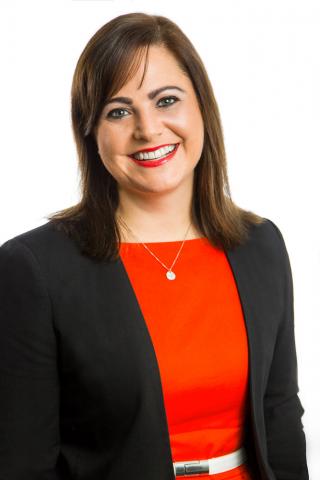 Karen Buckman
Opportunity Specialist, NextGen - Energy Products & Solution
I started in the energy industry with PwC, helping to facilitate the financing of new brown coal generation. That was 2008 and needless to say, the industry has changed a lot since then.
I moved to EnergyAustralia (TRUenergy at the time) because I wanted to be part of the industry, rather than consulting on it – that was four years ago. I could not have picked a better time to move; the internal and external change has been extraordinary.
For an industry that has traditionally evolved at a fairly slow pace, this change has been rapid. I had an active role in these changes as part of the Corporate Strategy team, working on developing EnergyAustralia's new strategy with a focus on the case for change.
Changes such as the considerable decrease in Australia's demand for centralised energy, meaning the market is in oversupply. This has resulted in the closure of power stations as the market has tried to adjust.
There's also been the increase in customer service expectations with the digital era has enabling customers to have greater control and transparency over their energy and the way they engage with their provider. With this shift, the size and capability of our digital team has exploded in a short period of time.
This shift toward giving customers greater control has been a constant throughout my time in the industry. In 2009, while at PwC, I helped Victorian distributor's roll-out smart meters. I then spent time leading the smart meter project for EnergyAustralia, and it's only now we're starting to see a competitive market-led rollout in the other National Electricity Market states. Smart meters enable the industry to offer innovative products that give customers a greater ability to manage energy consumption.
The biggest disruption to the industry on a global scale has been the emergence of new sustainable energy technologies. The traditional energy companies are transforming to remain relevant and meet customers' changing needs.
This disruption is creating exciting opportunities, and this has become my professional focus. I'm now in EnergyAustralia's NextGen New Products and Solutions team; we're responsible for identifying and launching new and innovative products and services that meet our customers' needs today and in the future. I identify potential opportunities and am constantly searching for new innovations.
It's exciting to work in this dynamic environment. Last year we started selling the Tesla Powerwall as well as an embedded networks business. We're always exploring new offerings including our recent investment with solar inverter developer, Redback Technologies.