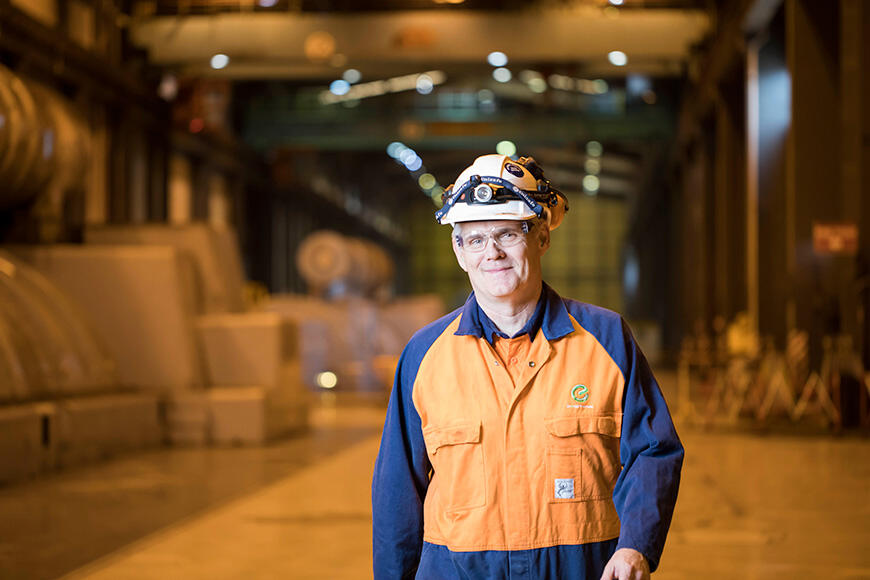 Electrical Engineer
The Yallourn site is made up of four main teams that look after different operational aspects of the plant. I support these teams with modifications that need to be done and ensure we're meeting compliance standards.
There's a lot involved in meeting regulatory compliance, so along with the day-to-day running of the plant, I'm very busy.
What I love about the role is the people you get to meet.
On a plant such as this, you can't do the work on your own, so you're always meeting people from other areas and working together.
There's a really strong social network here. We're always celebrating something with regular team lunches of souvlaki or pizza. I think that helps build our safety culture too, as we look out for each other.
Every part of our work has a safety focus. We're always thinking with the next action you do, what can go wrong and how can you prevent it and control the situation? Safety is in the front of everyone's mind.
Regardless of where you work or what you do at Yallourn, we want everyone going home as safely as when they arrived at work. We have talks about safety and we share information. The ultimate aim is what we call 'zero harm' and we work towards that every day.
It makes for a good team environment. Everyone is good to deal with, which is important because we spend so much time here. The people are very friendly and there's very little politics. There isn't a lot of bureaucracy either, so you can get to the decision makers quickly. Everyone just wants to get the job done.
We have a common goal and I find it rewarding to work with other people here. It's a great town to live in too.
Being out in the country amongst the trees. It's a beautiful part of the world and I only live two minutes from work.