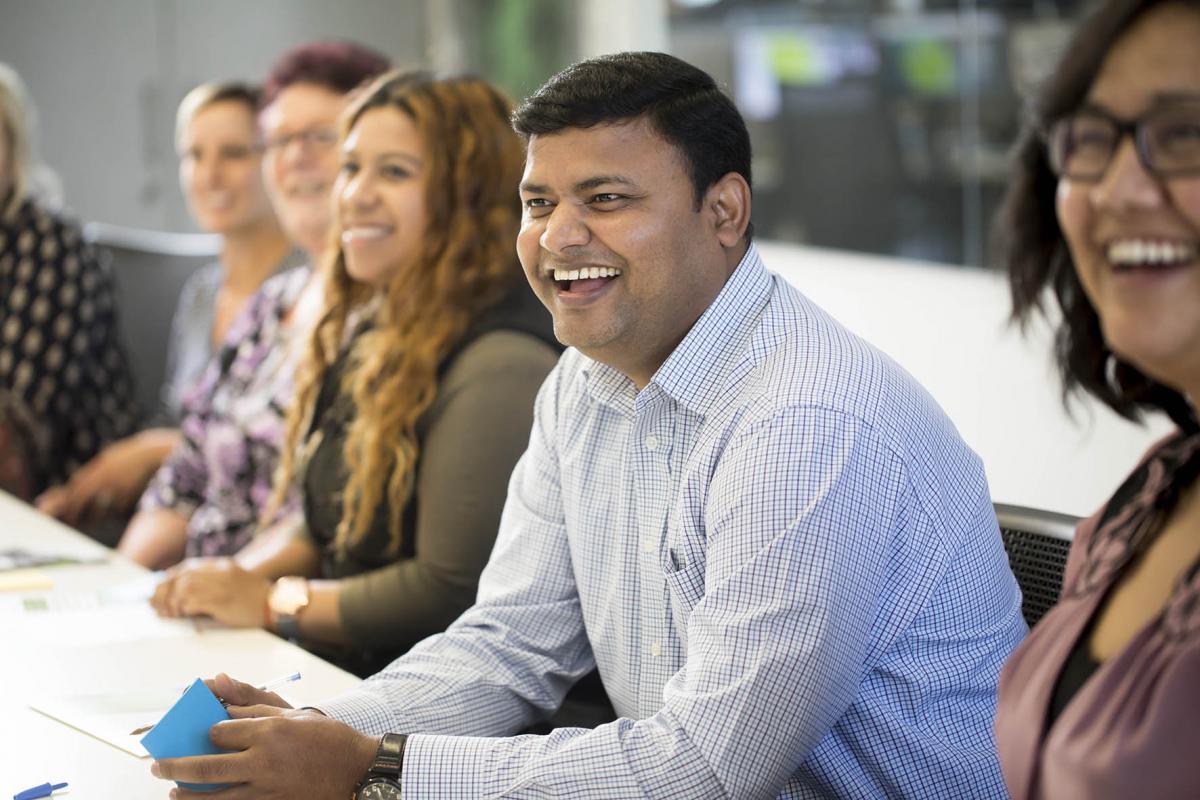 Think you've found your golden opportunity at EnergyAustralia? We want you to have a good experience when you apply, regardless of the outcome. For a start, it helps to know what you're in for when you apply. So here's an outline of our recruitment process. Plus, some tips on how to enhance your application and nail your interview. Nervous? Don't be. Just do your prep and give yourself the best chance to land the job. 
1. Application
First there's a short form you need to complete online and upload your resume (so make sure you have it ready to go with up-to-date contact details). You can attach a cover letter if you want. You'll get an email acknowledging your application has been received. 
2. Resume review
We'll review your resume to see how your experience matches up with the requirements of the role. If you're unsuccessful at this stage, we'll let you know by email, but we won't be able to give you detailed feedback at this stage. 
3. Online assessment
If you've applied for a role with our contact centre, you'll need to complete an online assessment to help see whether this is the right role for you.  
4. Phone interview
If you look like a good fit, we can find out a bit more about each other in a phone interview. We'll ask about your experience, qualifications and salary expectations. 
5. Personal interview
If you're successful at the phone interview, there'll either be a face-to-face interview or a meeting at an engagement centre. You'll meet your potential new manager and find out more about the role and working with us. Remember to prepare questions about what you want to know. This is your chance to check if we're the right fit for you too. 
6. Background checks
Should you progress to the next stage, we'll ask for referees and do some background checking. If possible, referees should be people who you reported directly to in recent roles. 
7. The offer
Once the checks are complete we'll call you and let you know the outcome. If you're successful (Yay!) you'll be able to accept your offer online. We'll keep you in the loop so you have everything you need by the day you start.
1. Keep it simple
Your resume doesn't need to be an epic biography, however we do want you to include enough information to demonstrate your experience. Focus on the good stuff, on what you've achieved and how you did it. 
2. One size doesn't fit all
Keep it relevant to the role you're applying for. Understand the role and its key responsibilities, then tailor your resume to align with it. 
3. Sell yourself
Try to summarise how you'd sell yourself in a short paragraph. Explain to us why you'd be the best person for the job. 
4. Start at the end
List your work history from your most recent role backwards. We want to know what you've been doing recently, not 10 years ago. If you do have more than 10 years' experience, summarise your previous experience to the bare minimum. 
1. Wear what?
Plan to wear something that fits the role. But make sure it reflects who you are. And be comfortable. Feeling good about how you look will give you confidence. 
2. Do your homework
Learn all you can about us and the role you're applying for. Search the web, read our blogs and social media. Check LinkedIn to see if you know anyone here. 
3. Elevator pitch
Ok, you've got one minute to tell us who you are and what you've done. While this may be a bit brutal, take some time before the interview to think about how to describe your winning attributes in a nice short summary.  
4. Anticipate questions
Check the position description and understand what the role requires. We may well ask about these points. Are there things you've done that could show how you'll perform in the role? Make notes, so you'll be ready with relevant answers.
5. Interrogate us
The interview is also your chance to see if we're the right fit for you. Find out what you really want to know. Prepare three well thought out questions that show you've done some research on us.