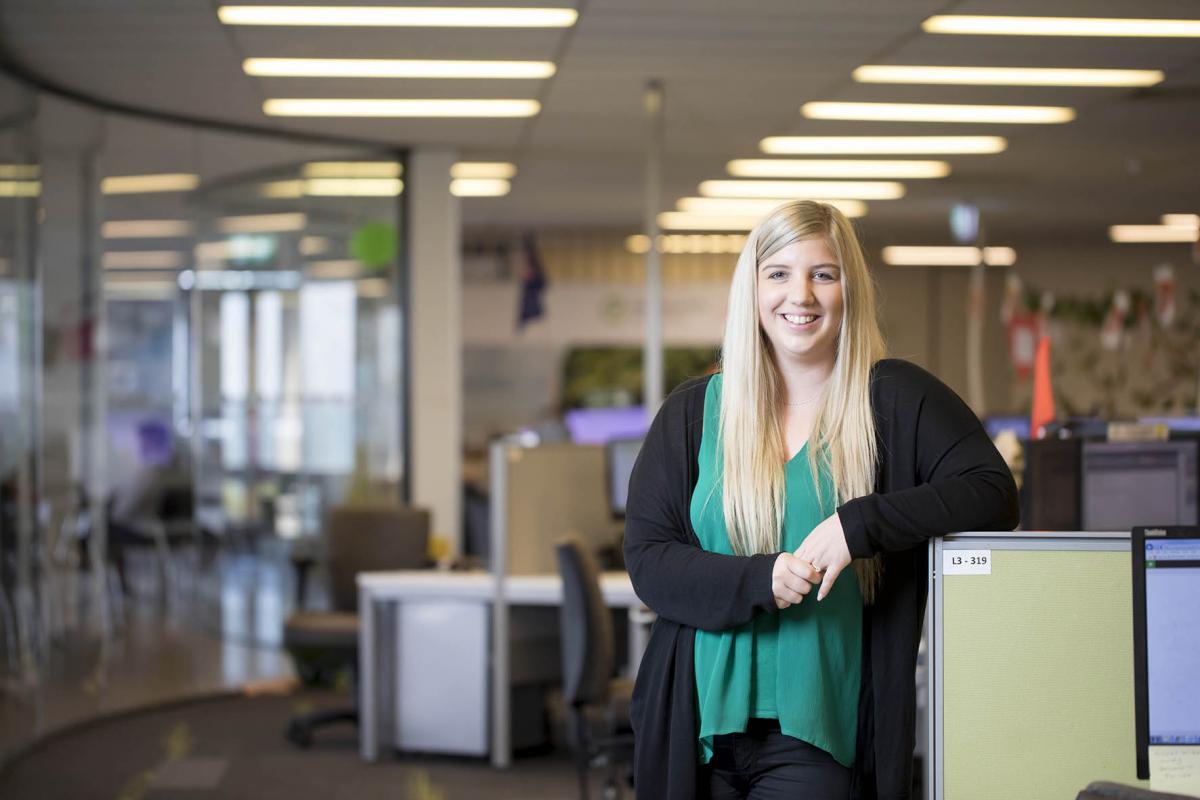 I'm actually a dog groomer by trade and still groom our family dogs including my 75 kilo Newfoundland. Dog grooming is quite physical though, so after a while I was looking for a career change.
I've been at the EnergyAustralia Contact Centre since it opened in Geelong. I started off taking calls, then progressed to the next level in a customer solutions role.
EnergyAustralia has provided all the training I needed to develop my career.
I'm now a 2IC in our customer advocacy area. We contact customers when they provide feedback to discuss the issue and then provide insights to the business from what we've learnt. It's a fascinating role and I've developed a strong ability to handle challenging conversations and complex enquiries. 
I love working in Geelong because I'm close to home and my family. However, when the Manila Contact Centre team was being recruited, I was involved in coaching and up-skilling the new team in the Philippines for six months. In fact, I was in the Manila office when they took their first call. It was so exciting.
Our Manila colleagues are also part of the an exchange program. Every quarter, EnergyAustralia sends four people from Australia to Manila, and vice versa. It is an incentive for people to exceed their KPIs, so they can be selected to go overseas. Just the other day, I saw some of my Manila friends in the Geelong office. It's great to make international friendships through work.