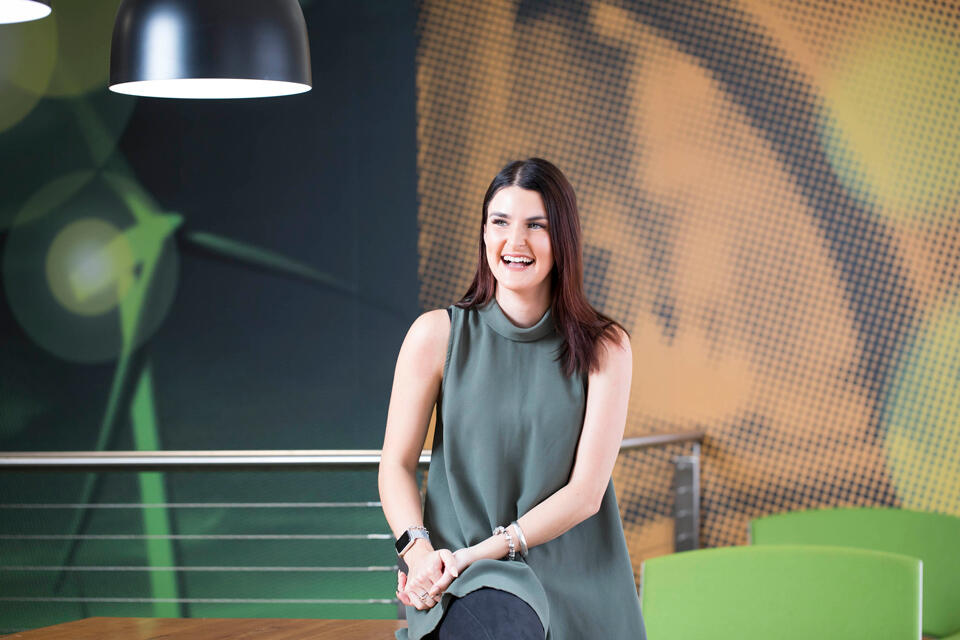 Team Leader Resource Planning
What I love about EnergyAustralia is the focus on people development. I'm a prime example of how that can really work.
My first job here was working in the contact centre in 2014, and I've had the opportunity to progress through a number of roles since then. I originally applied for the role because the advertisement said 'Apply if you want a career, not just a job', and that's what I've been given the chance to develop. 
I've always taken new roles as they come up. If at any time there wasn't a new role for me to progress into, I was given on the job learning opportunities. When the time was right, I was already equipped with the knowledge and skills I needed to progress. I'm grateful my leaders supported me in that way. 
I've also found secondments are a great way to learn and progress. I started my current role on secondment, and was lucky enough to be appointed to the position permanently. I always encourage my team to apply for secondments for the experience and the exposure.
Leading both local and off-shore teams means I've also learnt different communication styles and developed the skills needed to manage virtual teams. I find the work exciting because my team plan, schedule and manage, in real time, how many employees we need in our centres. The teams need to be able to quickly respond to what's happening right now and the situation can change in an instant. 
"EnergyAustralia hires people on their qualities, not just their experience."
It is great to be part of a team where everyone has different backgrounds. We're all different ages, in different locations and have different interests, yet we all love what we do. We really get along well and work towards a common goal, not forgetting to have fun along the way. 
I love it here because EnergyAustralia hires people on their qualities, not just experience. Your passion, drive and motivation are recognised.