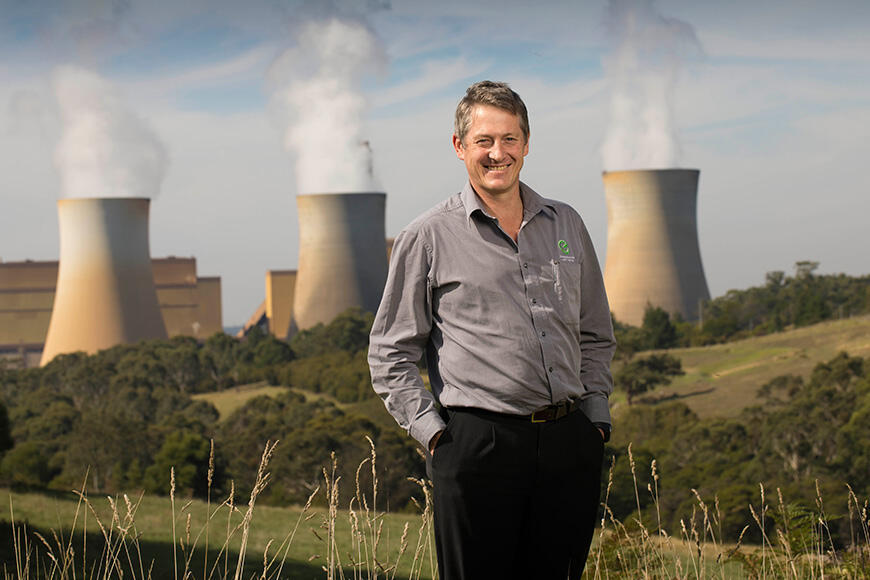 Operations Leader
I started my traineeship at the Yallourn Power Station in 1983. Since then I've had so many opportunities – I've held the roles of controls officer, mill system engineer, contract leader, combustion process team leader, outage leader and operations leader at Yallourn - all on the same site.
Change has been good for me. When I see an opportunity I try to take it, and it's paid off.
I often say, "Give it a go and see where it takes you." For example, I have been involved in benchmarking activity and contract reviews which took me to the UK, US, Canada, Korea and Hong Kong.
I was given the training I needed to up-skill and develop my career. My leaders have all been supportive and recognise that I like to take on a challenge.
Of course, you have to take it on knowing that it's not always going to be easy and there's going to be some bumps along the road, and you've just got to deal with that. But in the end, I've found it very rewarding.
Make sure you grab every opportunity that comes your way. An opportunity turned down is an opportunity lost.
I now manage all the shift teams that run the power station. Working with shift workers you need to accept that you'll receive phone calls at all hours of the day. But I've got a great team, so I can delegate some tasks and make myself available at the times I'm needed. EnergyAustralia allows me to work flexibly where required, so it all balances out in the end.
Having a good work-life balance is an important part of maintaining the energy I need for family and work. Living on 200 acres means I can walk around the property before I sit down with the family each night – it's a good stress relief.
I also get satisfaction knowing this role is important. We provide a community service by generating electricity,we touch everyone's home in a positive way. The people on this site are very positive about what they do and their intentions are always to do the right thing.