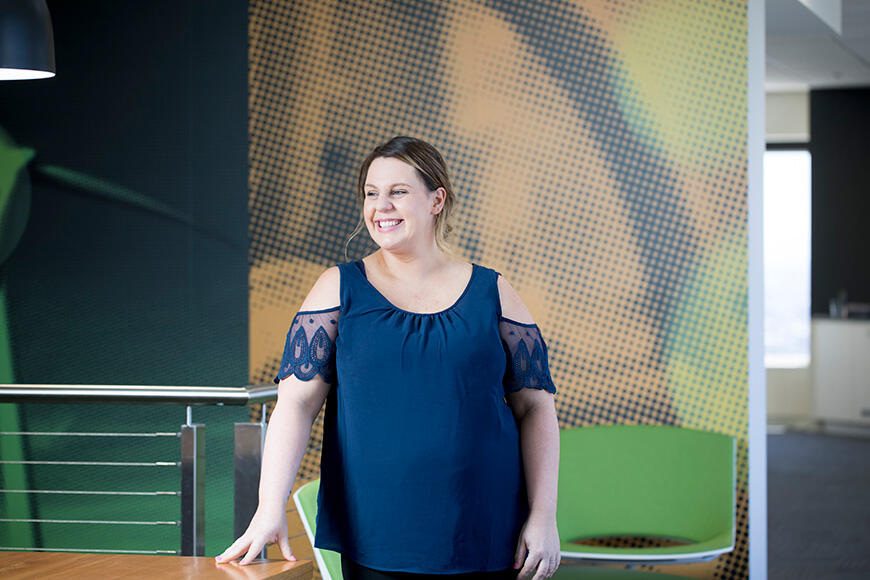 Social Community Specialist
I grew up in a country town and I've been baking since I was a little kid. So baking is my passion and I turned it into a business. On weekends you'll find me making engagement and wedding cakes. I use social media to build and grow my customer base, and this experience helped me secure my current role.
EnergyAustralia recognised the skills I was using in my own business
In my work at EnergyAustralia, I look after our social media tools such as Facebook, LinkedIn and Twitter. I plan a calendar of posts for each channel, help the teams who respond to our followers and post urgent announcements in response to current events.
This role is broad, so creativity is important and I need to be across everything that's happening. It's an environment where you need to be able to adapt and change tactics at any minute – especially to keep up with technologies that our customers are using and expect us to provide.
I started in a contact centre four years ago, which gave me a good understanding of what customers expect. Leaping from the contact centre to digital has been such a great experience.
When "Live chat" was implemented, I took the opportunity to develop and deliver our "Live chat" training in Manila. I worked on two projects there and it was a great experience.
From there it was a natural progression for me to go to a digital marketing role. And EnergyAustralia has been there for me the whole way.