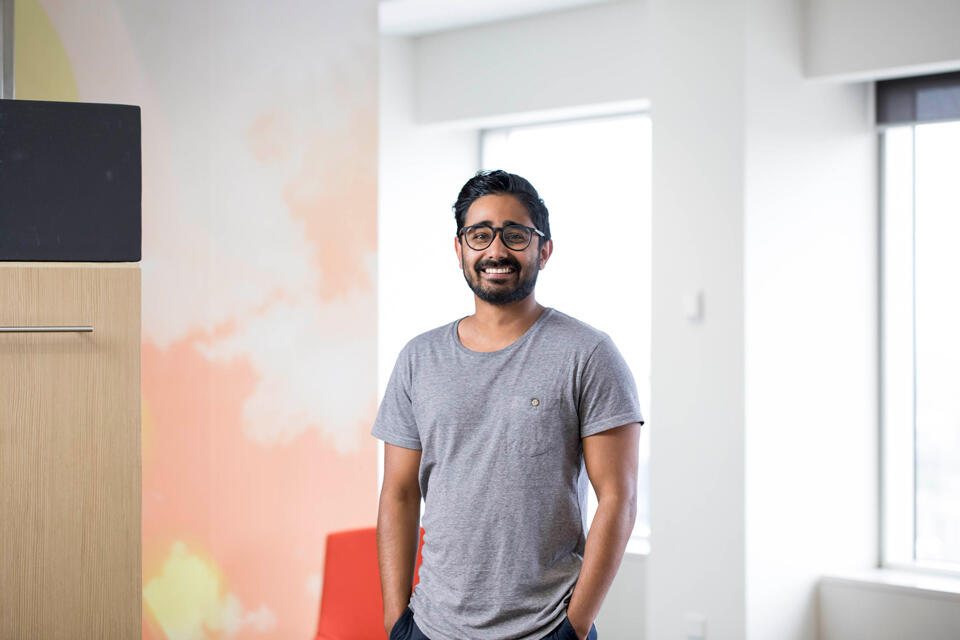 Digital process specialist
I knew early on that I wanted to be involved in digital and technology. This meant I could take charge of my future. I was awarded a scholarship for Business Information Systems at Monash University. This set me on the right path and helped me to secure a graduate position with EnergyAustralia in the technology team.
EnergyAustralia has given me the right environment to do my best work.
Some of the projects I work on feel like start-ups which suits me as I have my own start-up business. I think that was part of the appeal for me choosing to work here. There's a lot of flexibility and freedom to make changes and do things differently,
For example, EnergyAustralia has Innov8 program which is a platform for all staff to put ideas forward with the aim of overcoming energy challenges and driving innovation.
My idea won the very first Innov8@EA challenge. As a part of the process, I pitched my idea to the executive team. After being selected, I had the opportunity to work with our NextGen team to fully develop my concept.  The prototype is going through more testing, however our customers are already asking for the product, so that is good to hear.
Through Innov8 everyone is encouraged to put forward ideas that help solve challenges in the energy industry. This is one of the things I love about working at EnergyAustralia. Even though my role is not in energy solutions, I felt confident to put my idea forward and contribute to positive change
People are inspired to think differently, and with innov8 everyone has an opportunity to make a difference. I want to be a part of the transition from coal to renewables, and I feel I can be a part of that here. It will happen and it's not the next generation's problem. We all need to do our part.