The resilience and determination Julia Heslop developed while gaining her PhD in chemistry from Oxford University came in handy for what came later – moving with her family to the other side of the world to lead EnergyAustralia's Jeeralang Power Station.  And all while the pandemic was in full swing.   
Leaving the valleys of Wales for another valley 
Julia moved from South Wales in the UK to Victoria's Latrobe Valley, alongside her husband and two young daughters.   
"When we got here in January it was a huge relief.  The world was, and sadly still is, in the midst of COVID-19.  There were closed borders and travel bans which meant we had to get travel exemptions as well as a visa for my English husband," said Julia.  
It was a complex process that took months, but Julia says EnergyAustralia, particularly the people team's Adam Decaria, pushed through.   
"Adam kept in touch throughout the process, calling me regularly to tell me where things were at.  
"When I applied for the job with EnergyAustralia I was the operations manager at a coal fired power station in Wales that was closing.  And then there was EnergyAustralia who wanted me and was going to all this effort to get me to Australia.  It gave me a great feeling before I'd even started," said Julia.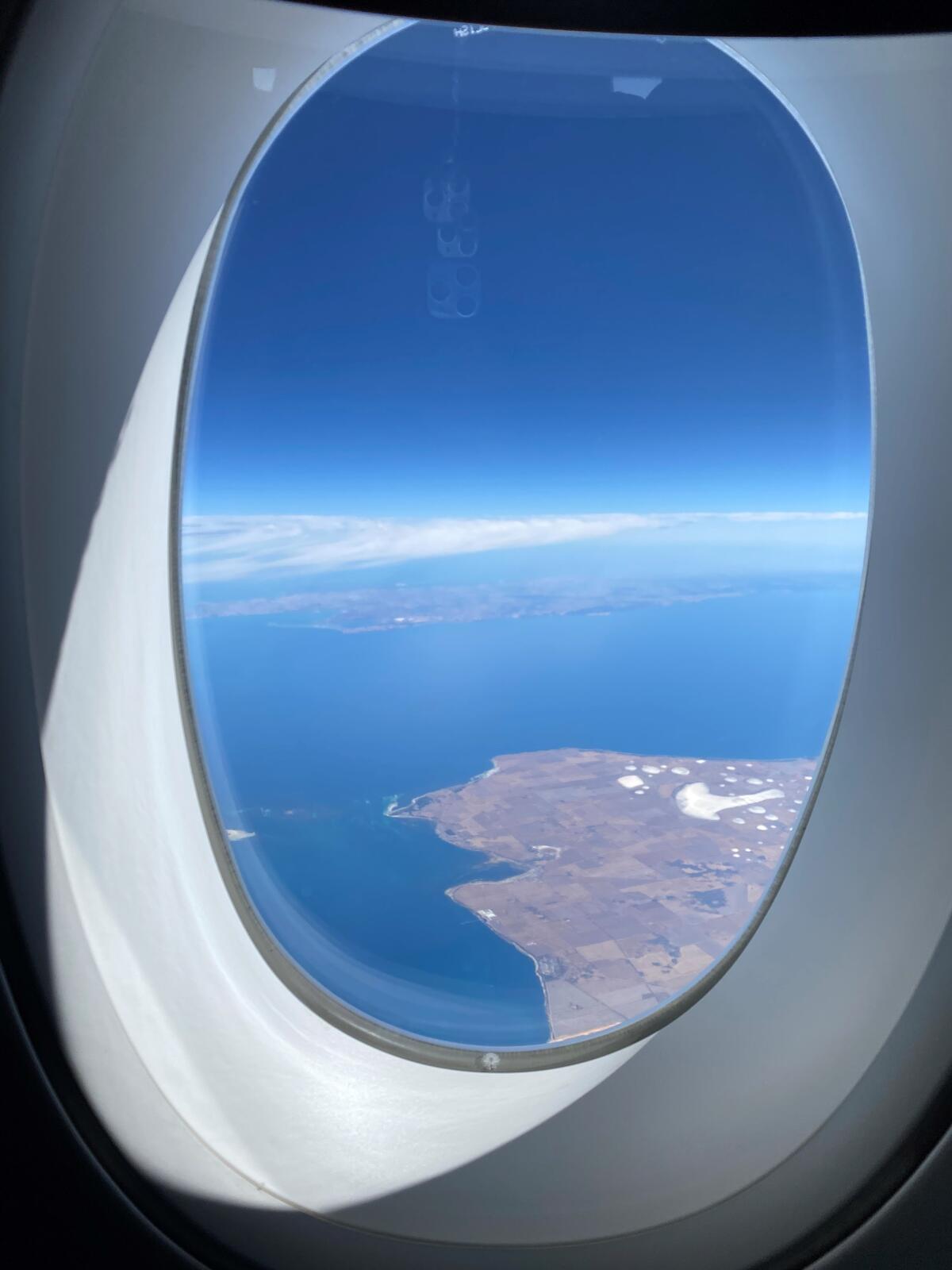 Jeeralang – small but mighty 
And whilst getting to Australia was difficult, the decision to take up the job at Jeeralang Power Station wasn't.   
"Jeeralang's a small power station but with a big role to play.  It's a gas fired peaking plant which means it can come online in minutes and ramp up quickly when there's a spike in demand.  When it's a cold day and everyone's using power to run heaters, we'll operate." 
"Jeeralang also acts as an insurance policy.  When there's a problem at another power station, as there was at Yallourn recently due to heavy rain, Jeeralang can jump in to fill the void, keeping the lights on for our customers," said Julia.   
"And I'm excited that Jeeralang is playing its part in the clean energy transition with the biggest battery operating in the world today being built here," said Julia. 
A leading woman 
A small team of 11 work at Jeeralang Power Station, with Julia one of only two women, and the asset's leader.  But working in a male-dominated industry is something Julia's used to, having worked in power stations for over a decade.  
"It can be challenging being one of the only women, but I like a challenge.  My advice to others in the same situation is to be yourself.  Just because you're working with men don't think you have to be rough, tough, and hard. Find a way that works for you.  
"Over the years I've learnt to 'grasp the nettle'.  I don't shy away from having difficult conversations.    
"At Jeeralang I think about the women that will come after me.  I do what I can to make things easier for them," said Julia.   
An Oxford scholar 
Before working in power stations Julia studied chemistry.  And it wasn't just any degree.  She got a PhD in chemistry from the prestigious Oxford University.  So, it's Dr Heslop if you don't mind!   
Julia says there were lots of highs at Oxford - learning in stone buildings hundreds of years old, punting on the river, playing soccer for Oxford, and a graduation conducted in Latin.  But there were also lows. 
"I had papers published and submitted patents, but it wasn't all glory.  Being a PhD candidate is hard work and there were lots of lows when things didn't go well.  It definitely taught me resilience," said Julia. 
Let go of the mum-guilt 
Julia said she's often asked how she combines her challenging job with being a mum to six-year-old Isabelle and four-year-old Emily.  And while she wishes this was a question asked more often of fathers, she has some advice. 
"It's tough but I find little ways to find my own balance.  I might leave early to take my daughter to gymnastics or do the school drop-off occasionally.  And it helps that EnergyAustralia even has a policy in place, called Energise, as well as leaders, that encourage this.  I've come to realise that you don't have to be working ridiculous hours to still make a difference.   
"But the one thing I tell all working mums is 'Let go of the guilt'," laughs Julia.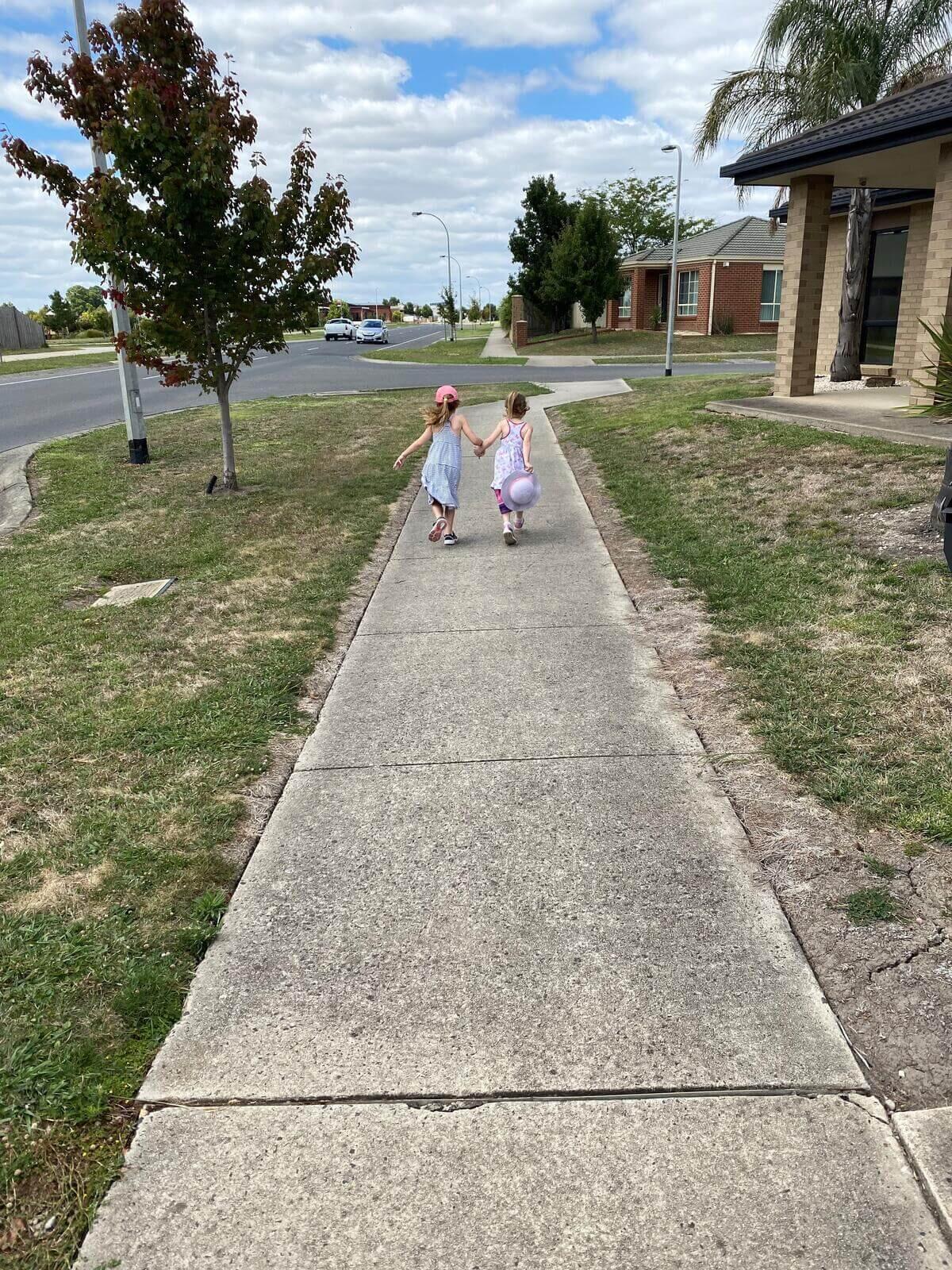 C'mon Aussies 
And when she's enjoying her guilt-free weekends, Julia tries to catch up with her sister who lives in Melbourne.   
"Living in the UK I would only see my sister about once every two years.  But now, when we're lockdown free it's great to see her.  There's nothing better than seeing all the cousins play together – my two kids with her four.  We shared the Easter break together in Inverloch which was really special," said Julia.   
Julia says her family have adjusted well to life in Australia, with one child attending childcare and the other starting grade one this year in the Latrobe Valley. 
"My daughter tells me 'They're not wellington boots, mum, they're gumboots.'  And they cheered for Australia in the Olympics rather than Great Britain.  They're becoming real little Aussies!" said Julia.