Are you tossing up whether to invest in solar power for your home? To help you make this important decision, we asked four of our favourite eco-conscious bloggers to share why you should make the switch to a solar energy, and how to make it work for you.
All Australians should be embracing solar energy in the home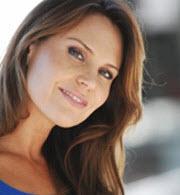 Australia is no doubt one of the lucky countries, and a big part of this is the fact that we have a great climate where we can spend many hours outdoors enjoying the sunshine and other gifts of nature.
On average, Australia enjoys 2,800 hours of sunshine annually. It makes perfect sense then, with this abundant renewable natural resource on our doorstep, that all Australians should be embracing solar in the home if we are serious about tackling climate change and reducing our reliance on non-renewable natural resources like gas and coal.
All of us can make a massive difference by switching to solar power and energy efficient solutions to make the most of a natural resource that is constant and clean. It makes perfect sense to me! 
Solar power … is a great long-term investment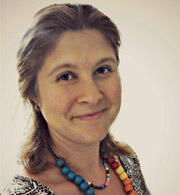 Melissa Goodwin , Founder & Editor @ Frugal & Thriving
Solar power can both reduce your energy bills now and offset future electricity price rises, making it a great long-term investment. But like any investment, you want to maximise your returns.
First, improve your household's energy efficiency by investing in energy-saving appliances and auditing your energy usage. Next, get the right sized system for your household's consumption so that you're generating enough electricity without paying more than what's required up-front.
Make sure your solar panels are installed on the part of the roof that gets full sun (ideally facing north) and is not shaded by trees or other objects.
Finally, try to schedule appliance use during the day, when your solar panels are generating electricity.
With solar panels and solar battery storage … you can harness the clean power of the sun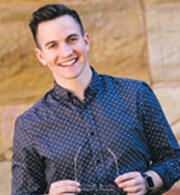 James Banham, Editor @ The-F
Why and how should you switch to solar energy? They got something right in ancient Egypt through harnessing the power of the sun!  Sure, they failed at it back then with the lack of solar panels and such, but worshipping a sun god wasn't a bad way to go about it.
Fast-forward some 5,000 years and we're now sorted with solar panels and solar battery storage, meaning you can harness the clean, free and easily-accessible power of the sun.  
Sure, you're doing your bit for the world in that there are no greenhouse gas emissions, you're not tearing up the earth to mine for it – and you can sleep better – thanks in large part to the fact garnering power from clean solar energy is completely silent.
If, like us, you're a fan of travelling the world and seeing the natural developments over the millennia the world's working with – that are under immense and increasing threat, it's the way to go.
With constant threats along the lines of bleaching the Great Barrier Reef, decimation of the world's natural species of animals and the worrying reality that none of it will exist within the next lifetime, there's no better reason to go the EnergyAustralia solar way.
Get expert advice on what size solar panel system and how many solar panels you will need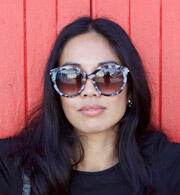 If you decide to go the sustainable distance and make your home 100% solar powered – like I have – then consider doing the research. Use a solar calculator and get expert advice on what size solar panel system and how many solar panels you will need.
Our home has a 2kW system and it supplies the electricity needs of three eco-conscious individuals. So while there is a significant upfront cost in acquiring a solar system in the short term, you end up saving money in the longer-term.
And if you're keen to minimise your environmental impact, solar power is the best way to go. You can use as much electricity as you want – without the guilt.
Ask us how we can help
Make the switch to solar power – talk to us about the options available for your home.