There are times when you don't feel like slaving over a hot oven - it may be sweltering outside and you're desperately trying to keep it cool inside, or perhaps you're taking small, practical steps to help bring down your energy bills. Whatever the reason, we asked three food bloggers to inspire you with their picks for oven-free dishes.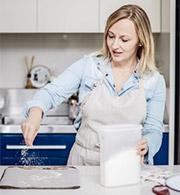 Scandi-style Salmon and Lemon Myrtle Cream Cheese Platter
The combination of hot-smoked salmon, cream cheese and plump juicy capers is a classic in its own right. Add a good pinch of Australian native lemon myrtle and a little Scandinavian food flair in presentation and you'll have a beautiful dish to serve when entertaining.
The recipe is perfect for a leisurely summer breakfast, brunch, lunch or, indeed, a light supper - there is no cooking required which saves energy and quick prep means more time to relax. Serve with crackers, fresh veggie sticks or crusty sourdough. Leftovers are fab as a sandwich filling.
Ingredients
125g cream cheese, lactose-free cream cheese or strained lactose-free yoghurt (Labneh)
¼ cup natural Greek-style yoghurt or lactose-free yoghurt
1 teaspoon dried and ground lemon myrtle (powder)
120g hot-smoked salmon portion, shredded
1 teaspoon baby capers in brine
2 small radishes, sliced finely
A few fresh basil leaves
Salt and pepper, to taste
To serve:
Lemon wedges
Crackers or bread of your choice
Method: Find out how to put this platter together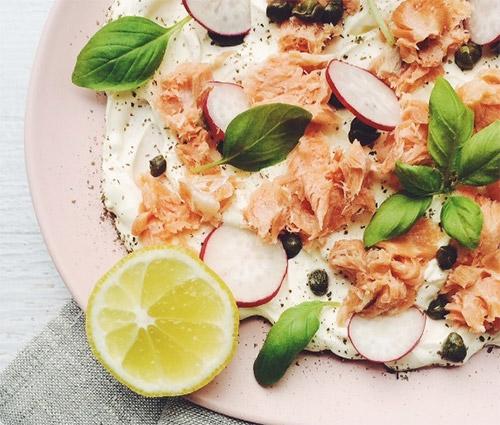 ---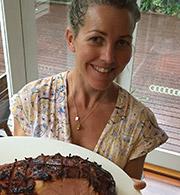 Chocolate Bliss Balls
These chocolate bliss balls are my new favourite treat when I'm craving a 3 pm chocolate hit.  You may have seen them in hipster coffee shops and yoga studios but they're often exorbitantly priced.  Don't tell anyone but they're easy to make and so tasty it's hard to believe they're good for you! Not only will these chocolate bliss balls give you an energy boost, they're energy efficient to make as well as you don't even have to turn on your oven.
Ingredients
120g raw almonds (for Thermomix or CC)/ almond meal for food processor
150g fresh dates (I use Medjool), pitted
170g sultanas
2 tbs raw cacao powder or cocoa powder
1 tsp ground cinnamon
50g orange juice
50g desiccated coconut plus another 20g for decorating
Method: Find out how to make your bliss balls.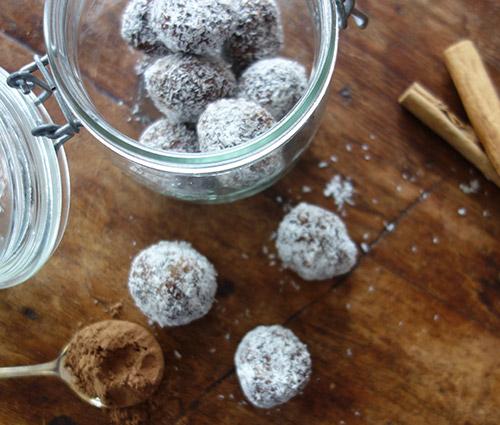 ---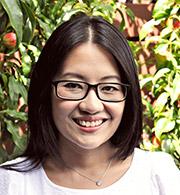 Corn chip salad
This corn chip salad is my light and easy approach to appease my nachos craving. I came up with this recipe after watching a movie with my partner where we had stuffed ourselves silly with popcorns and chocolate. Not wanting to splurge on takeaways, I quickly put together this salad and have it as a meal. It is basically deconstructed nachos minus the meat sauce, sour cream and guacamole. Even though I have left behind the good stuff which makes nachos macho, the freshness and tartness from the lime juice and pickled jalapeno in the dressing makes up for it. What I love about this recipe is that there is no cooking required. This means I am saving energy and keeping the kitchen cool after making this salad.
Ingredients:
230g /8 oz "original" corn chips (no flavouring and preferably salt free)
2 tomatoes
1 baby cos lettuce
1 can of red kidney beans
1 cup shredded cheddar cheese
Dressing:
1/2 cup extra virgin olive oil
Juice of one lime
Some salt
Some white sugar
4 slices of pickled jalapenos
1/2 medium-sized onion
Method: See how this salad comes together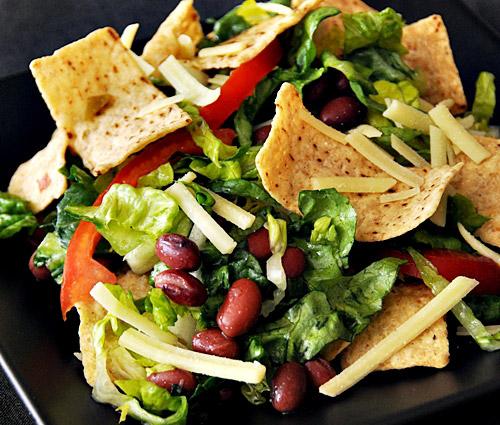 Taking small steps like using your oven and other appliances less can help you start to reduce your energy bills. It also pays to check you're getting the best value on your energy plan.