Living in a smaller home can potentially save you in costs for utilities, use of resources and expense of furnishings, which in turn is more sustainable for our environment. Often we believe that more space will enhance our lifestyle, but with clever planning, we can be less wasteful of our space and more efficient with our resources. To help homeowners be smarter with their spaces, we spoke with two local Australian designers to get expert advice on maximizing small spaces.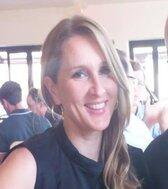 Tamara Fawahl
Melbourne based, Tamara is a senior interior designer with international experience in high-end commercial, hospitality, and residential spaces.
Tip One: Use neutral colour schemes to open up the space
When the floors and walls are similar colours, the perimeter of the rooms is opened up. Keeping floors the same colour, or tonally similar, throughout the space visually opens up the space. This allows the eye to flow through each room, without perceiving that each room is a distinct boundary. Similarly, painting the ceiling and the walls a similar colour makes the room feel more 'voluminous'. Lighter colours are also a good way to open up a space visually. This doesn't mean a space has to be boring. Exciting use of colour in accessories and art can lend interest, and can be more easily moved, or even swapped with friends to keep the space fun, like an ever-changing gallery space!
Tip Two: Use mirrors to reflect light
You may not be able to add more windows, but you can add more views and light, by reflecting the windows you do have. Use of mirrors is a cheap and effective way of visually expanding a smaller space. For example, by placing a large mirror opposite a window, the reflected image can give the impression of expanded space and has the additional benefit of reflecting more light back into the room. A short hallway can seemingly double in length by placing a long tall mirror at the end, or a bathroom can feel more expansive and lighter with the use of a large mirror.
Tip Three: Try to find convertible furnishings
Convertible furnishings are a great way to expand and contract your space as your needs change. Dining tables with hidden leaves allow you to host a dinner party tonight, and return to a smaller breakfast table for two in the morning. Modern sofas can convert into quite comfortable guest beds, and be reconfigured to suit the number of guests for a Sunday gathering. Keeping furnishings neutral also allows for investment in some good quality, classic pieces to remain over time, and be updated with much less waste and expense by changing out pillows and throws with the seasons or as tastes change.
Tip Four: Hide clutter with smart storage
Often we are taught that a larger space is the only way to get more space. This is often because we don't plan our smaller spaces properly. Simple tricks such as furniture that doubles as storage, built-ins that use wall cavities and use of wasted spaces such as under stairs or the garage ceiling space, can make for highly efficient homes, without needing large additional rooms to heat and cool. The interiors of our storage spaces can also be cleverly designed with specialty hangers, shelving and racks that make our organisation more efficient and compact.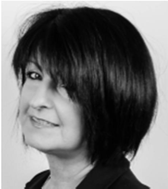 Vicki Rebuli
Principal Interior Designer and Associate with Hardy Milazzo in Adelaide, Vicki has experience across the    commercial, hospitality, and public domain sectors.
Tip Five: Pay attention to your flooring
Multiple flooring styles serve to define spaces but can also make a small room feel even smaller. One type of flooring flowing from one area to the next creates an uninterrupted flow, making it feel as if the rooms are part of one large space. If you have timber floors, go for wider boards; with tiles, choose a large-format design as the fewer grout lines you see, the more expansive your floor will look. A round rug is a great option for small spaces. It creates a connection between the furniture pieces without adding another rectangular shape. It's important that the rug doesn't sit under the sofa as this will visually tighten the room.
Tip Six: Use full height, simple window treatments
Try to keep window treatments the same as the wall colour for a seamless look. Hanging curtains high and letting them fall all the way to the floor gives the illusion of height. With your curtains, mount the track to the ceiling instead of the walls. Make sure the track reaches right across the room so the wall can become a waterfall of beautiful fabric.
Tip Seven: Select fitting floor lamps
Daylight is one of the most effective ways to create an illusion of space, but for a small area, it's all about getting the style and visual impact of the light correct. Select slender floor lamps with the base and shade in the same finish. Choose floor lamps with a small base so the impact on the floor plan isn't overwhelming.     
Tip Eight: Don't buy clunky furniture
Oversized couches and clunky pieces have no place in a small home. Tips you can apply here: 
When shopping for sofas, look for some elevated with legs, and with low arms. This will stop it feeling imposing in a space. Tables that have a round shape take up less space and don't interrupt the flow of traffic. Light and reflective tabletops will also make the space feel larger. Side tables are as functional as coffee tables, but don't block the flow of the room.
Next step: kick up your feet and enjoy your home! At EnergyAustralia, we have a range of electricity and gas plans to suit the needs of your new home, and if you're an existing customer, you can arrange your move in just 5 minutes.