If you were at the EnergyAustralia offices, contact centres or power stations today, you'd see us going about our daily business as always, but with a difference: along with the usual green, the desks, walls, and computer monitors will sport touches of purple, as will our people, who will be wearing anything from a simple purple beanie or purple hard hat, to head-to-toe purple extravaganzas. It is all in honour of Wear It Purple Day, an annual event to raise awareness and support for young people who are struggling to be comfortable with their gender identity or sexuality.
Wear It Purple Day started in 2010 as a social media campaign led by two high school students who wanted to empower young LGBTI+ people (or "rainbow young people") to be out and proud about who they are. From humble beginnings, it is now celebrated internationally across schools, tertiary institutions, and workplaces like ours.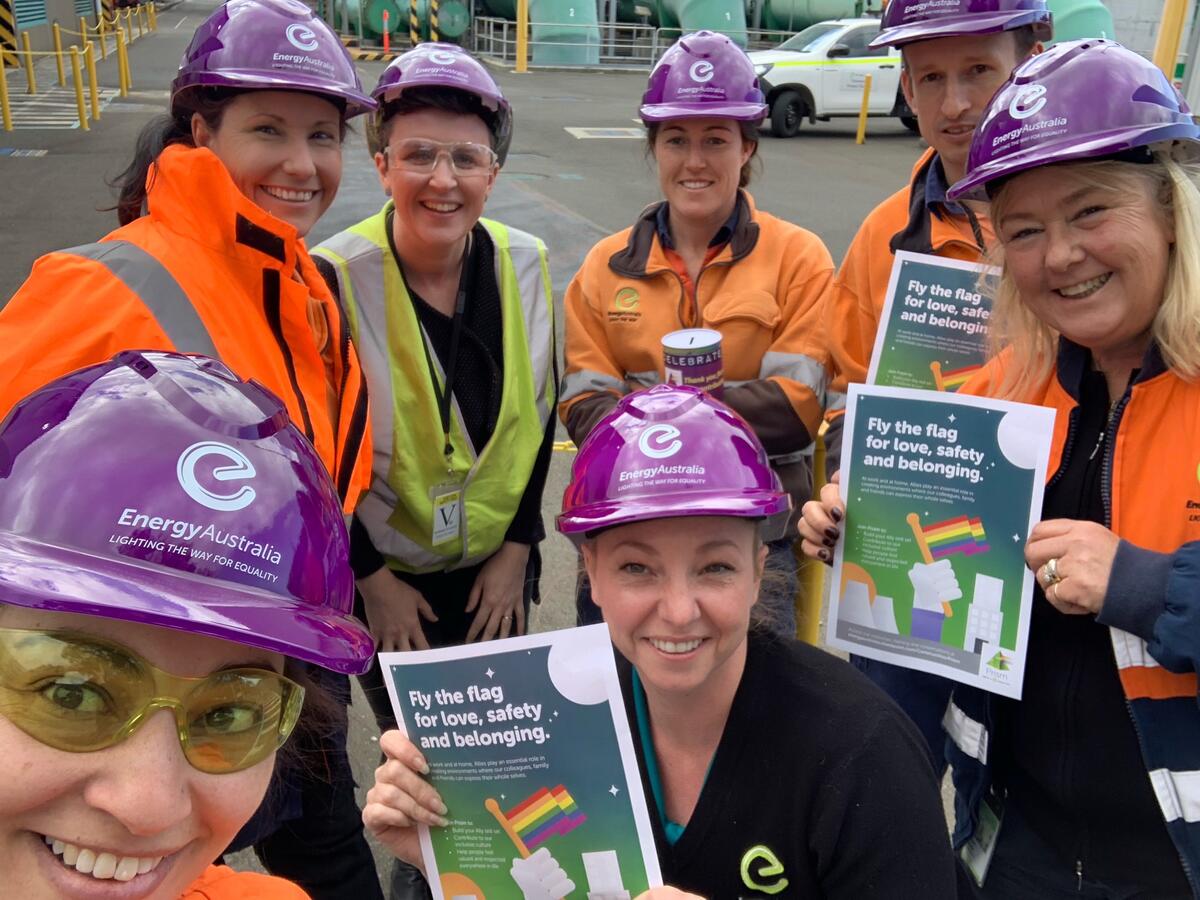 Staff from our Tallawarra Power Station standing in a PPE free area in their WIPD headgear

This is the fifth year we at EnergyAustralia have celebrated Wear It Purple Day. Its themes align with our Diversity and Inclusion program, which aims to build an inclusive culture so that everyone can bring their whole selves to work and have a sense of belonging. LGBTI+ workplace inclusion is a key focus area of our 2019 Diversity and Inclusion program, which includes the Prism Network initiative. The Prism Network celebrates our LGBTI+ colleagues as well as their great allies, and works to build awareness. They have been a driving force behind our purple-themed celebrations.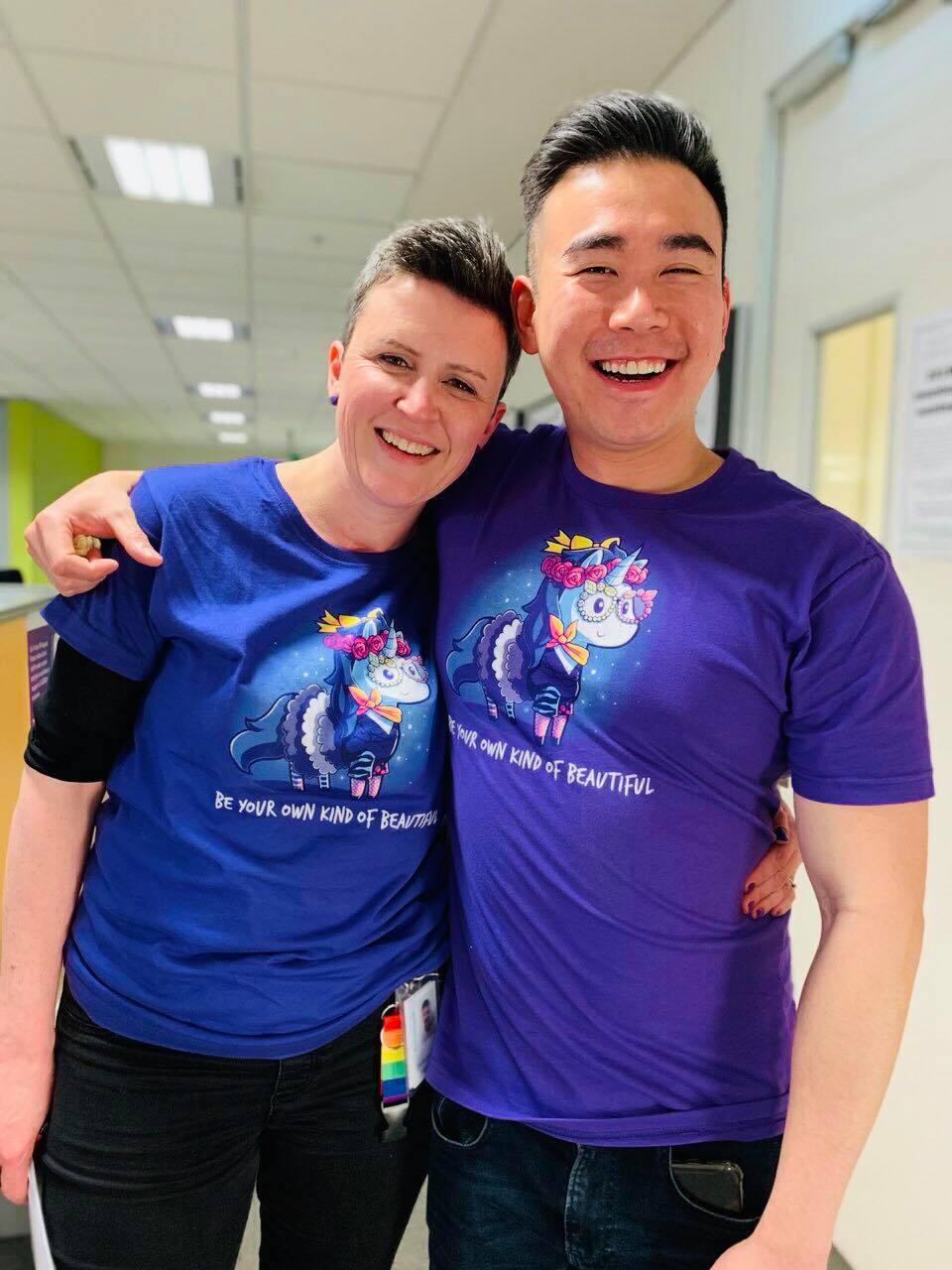 As part of our Wear It Purple Day celebrations EnergyAustralia has bought Wear It Purple Day merchandise in support of the important event organisers, and has chosen to also support ReachOut, one of our Workplace Giving Partners and employees are encouraged to make a donation.
ReachOut is Australia's leading online mental health organisation for young people and their parents. Their practical support, tools and tips help young people get through anything from everyday issues to tough times. In 2018, 42% of young people who accessed ReachOut.com identified as LGBTQI. More than 40% of young LGBTIQ people seeking help are at high risk of suicide, almost double the rate for their heterosexual peers, ReachOut is committed to ensuring that young people who identify as LGBTQI - and all young Australians - have the support they need to be happy and well. At EnergyAustralia, we are happy and proud to support both Wear It Purple Day and ReachOut. Whether you wear your best purple outfit on the day or make a donation, we hope you will join us.