Media Update – 23 June 2022
Key Points  
EnergyAustralia welcomes the Australian Energy Market Operator's staged recommencement of trading operations.

EnergyAustralia continues to work around the clock to make our generation available to supply homes and businesses.

EnergyAustralia recognises that people face tough situations at different times in their lives. Customers

experiencing financial difficulty are encouraged to reach out. 
Statement attributed to Mark Collette, Managing Director at EnergyAustralia:    
"EnergyAustralia welcomes the Australian Energy Market Operator's staged recommencement of trading operations.
"At Mt Piper in New South Wales, both generating units are online. The plant continues to supply over 10 per cent of New South Wales' daily maximum electricity demand despite fuel challenges, with lower production and deliveries than planned from its primary supplier at Springvale mine.
"At Yallourn power station in Victoria, three of four generating units are online, with the return of a fourth unit planned for late next week.
"Another generating unit will come offline in the coming week to fix an emerging maintenance issue and we are doing all that we can to sequence this after our current offline unit returns.
"We are prepared for any unplanned outages. Our gas-fired assets continue to operate at seven times their normal volume compared with last year, serving a major role in keeping the lights on for all customers.
"EnergyAustralia continues to consult with AEMO on the availability of our generating assets across Australia.
"For a variety of reasons, people can find that they are unable to make ends meet. We want to help customers who may be unable to pay their energy bills through our dedicated programs, Rapid Business Assist and EnergyAssist.
"Small businesses can directly call us on 1800 146 749 where one of our specialist advisors will help them, while residential customers can dial 133 466 – we have tailored plans available that can take the stress away."
-ends-
Background
EnergyAustralia's coal-fired assets
The 1430MW Mt Piper power station in New South Wales has two units of 730MW and 700MW respectively. The station was commissioned in stages over 1992 and 1993. A decade ago, there were six local mines capable of supplying Mt Piper. Today, the power station gets most its coal from Springvale mine and deliveries are below expected levels in 2022.
The 1480MW Yallourn power station in Victoria has four generating units and began operations in the 1970s. The site has a history dating back almost a century and is fuelled by the adjacent Yallourn mine, also owned by EnergyAustralia.
Support for customers
EnergyAustralia's EnergyAssist program means the power won't be disconnected and debt collection activities won't be initiated. Residential customers on the program also have access to tailored payment plans, energy audits, information on grant programs and advice on energy usage. 
Through Rapid Business Assist, specialist advisors can discuss ways for EnergyAustralia's small and medium-sized business customers to lower energy consumption, the government energy relief subsidies available, and options for tailored payment schedules.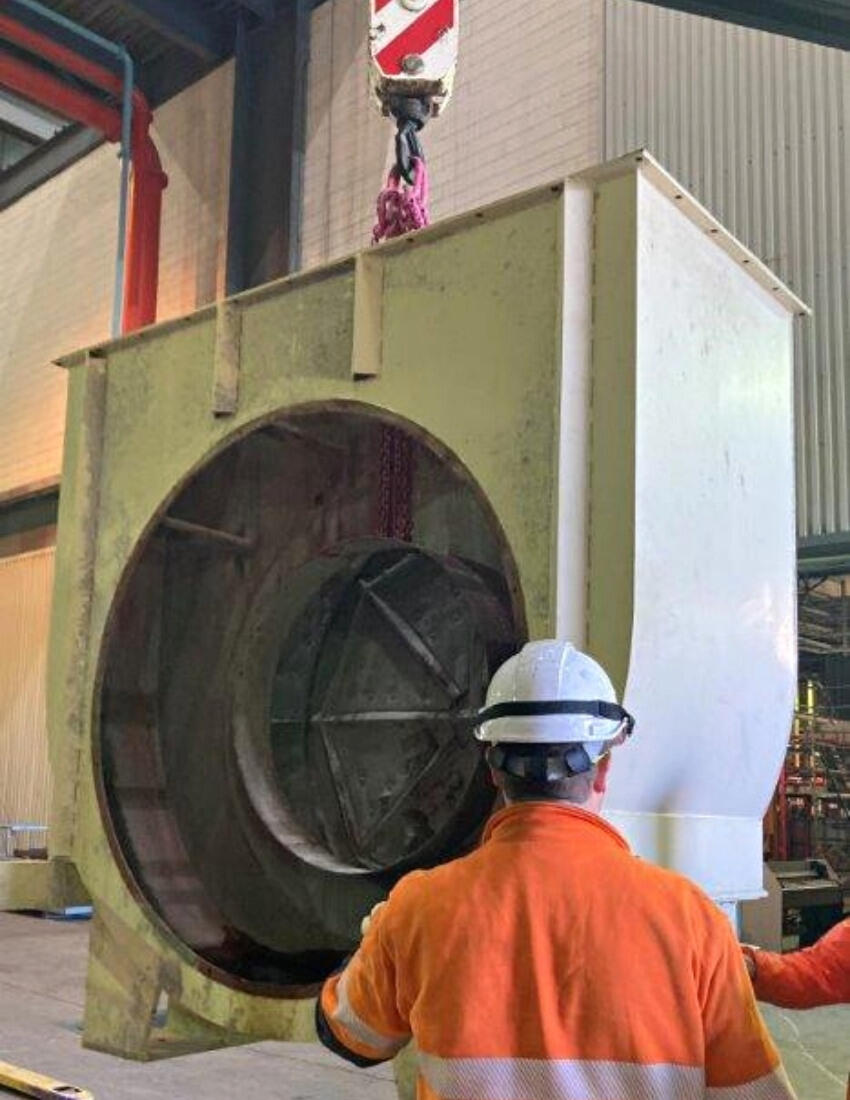 Image: The team at Mt Piper disassembling a (spare) major motor as part of routine maintenance. While this work takes place, the generating units at the power station can continue to safely operate.