We understand that when you're making the move interstate, your energy supply is just one part of a bigger picture. To help make the move to your new state as easy as possible, we've put together this guide. If you're thinking of buying a house or renting in SA, here's all you need to know about South Australia in one handy place.
South Australia State Map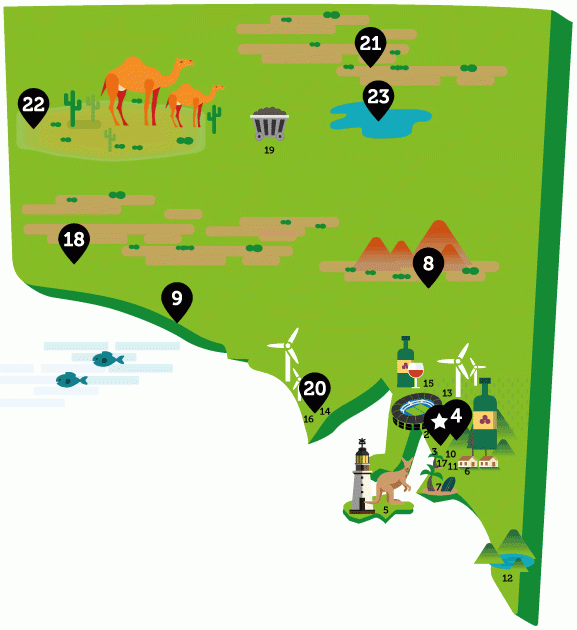 1. Adelaide
2. Adelaide Oval
3. Glenelg
4. Barossa Valley
5. Kangaroo Island
6. Murray Bridge
7. Victor Harbour
8. Flinders Ranges
9. Great Australian Bight
10. Adelaide Hills
11. Hahndorf
12. Mount Gambier
13. Waterloo Wind Farm
14. Port Lincoln
15. Clare Valley
16. Cathedral Rocks Wind Farm
17. Moana
18. Nullarbor Plains
19. Coober Pedy
20. Eyre Peninsula
21. Simpson Desert Regional Reserve
22. Mamungari
23. Lake Eyre (North)
South Australia State Guide
Striking South Australia (SA) is best known for its huge desert and outback areas, the dramatic coastline that surrounds the Great Australian Bight and its many fine beaches. Affectionately known as The Wine State, it's recognised for its fertile vineyards, where more than half of Australia's wines come from. Relaxed regional towns are focused on agriculture and mining, and the capital, Adelaide, is extremely livable. Christened the City of Churches, Adelaide is full of art, music, culture and a food scene that claims a higher ratio of cafes and restaurants to residents than any other city in Australia. South Australians are fanatical about sports, particularly cricket and Australian Rules Football, which claims the highest playing and attendance rate in the country.
South Australia Fact Box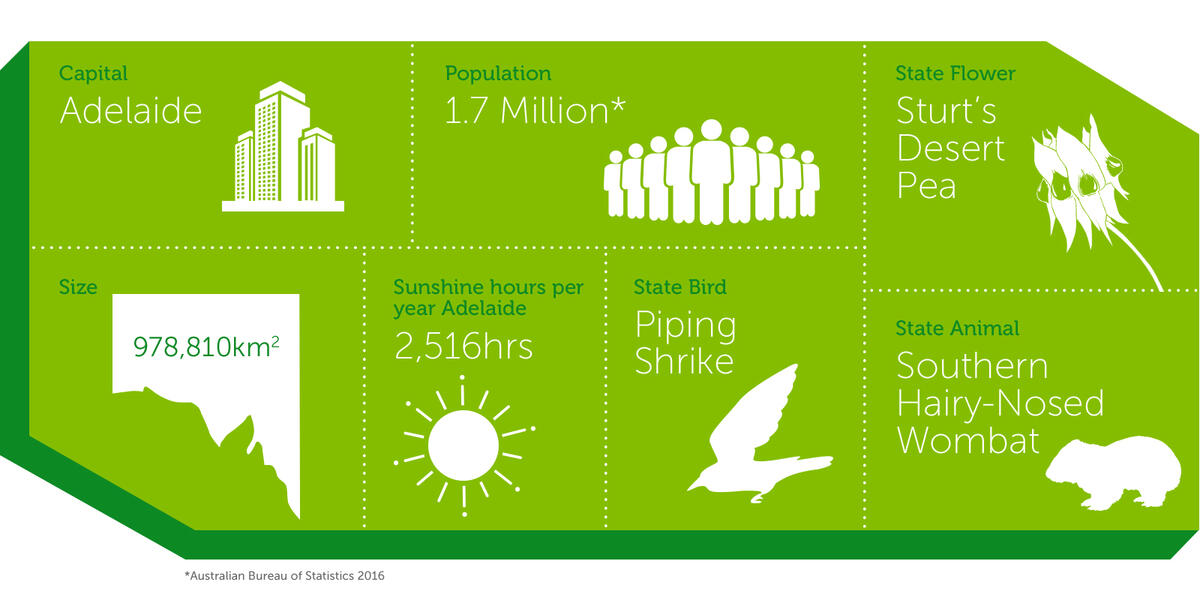 South Australia Cities
South Australia's population is the most highly centralised of any Australian state, with more than 75% of South Australians living in the capital, Adelaide. Away from the capital, population centres are relatively small. The 10 biggest South Australian cities by population are:
Adelaide
Mount Gambier
Whyalla
Gawler
Port Pirie
Bridgewater
Port Augusta
Murray Bridge
Port Lincoln
Mount Barker 
South Australia Weather
South Australia is known as the driest state in the driest continent, and indeed the northern desert experiences arid conditions with sweltering days and cold nights. The south of the state, however is much more temperate and enjoys a Mediterranean climate with cool wet winters and hot dry summers. Mount Lofty in the Adelaide Hills can get a light dusting of snow in the winter. South Australia can suffer from droughts and bushfires but other severe weather isn't too common.
Transport in South Australia
Public transport in Adelaide is mostly provided by bus and tram services within the city as well as some limited rail. Adelaide Metro runs the public service and uses both paper tickets and the MetroCARD electronic smartcard ticketing system. MetroCARDS are available to buy and top up at main stations, Adelaide Metro InfoCentres, and certain local retailers. Paper tickets can be purchased on the bus from the driver or from the ticket machines aboard trams and trains. Cars are the most common form of transport in regional areas.
Nature in South Australa
South Australia is a state of contrasts. The rugged outback wildernesses of the Nullarbor Plain and the Simpson, Victorian and Strzelecki deserts turn into fruitful vineyards closer to the meandering Murray River and the coastline, which stretches for more than 3,800km of beach and cliff along the Great Australian Bight. Inland, there's a system of shimmering fresh and saltwater lakes and the scenic mountains of the Everard and Flinders ranges. More than 20% of South Australia is dedicated to national parks such as the World Heritage-listed Naracoorte Caves and the Lake Eyre National Park. There's a whole lot more to see, with highlights including:
- Lake Albert
- Mount Woodroffe in the Musgrave Ranges (the highest point in the state)
- Mount Lofty Range
- Blue Lake
- Spencer Gulf
- Brachina Gorge 
- Wilpena Pound
- The Gawler Ranges National Park
- Coongie Lakes National Park
- Innes National Park 
- Coffin Bay National Park
- Barossa Valley, Clare Valley, McLaren Vale, Coonawarra, the Riverland and Adelaide Hills Vineyards 
South Australia: What You Need to Know
South Australia Fun Facts
Moving Checklist
Make sure you're on track for your move to South Australia.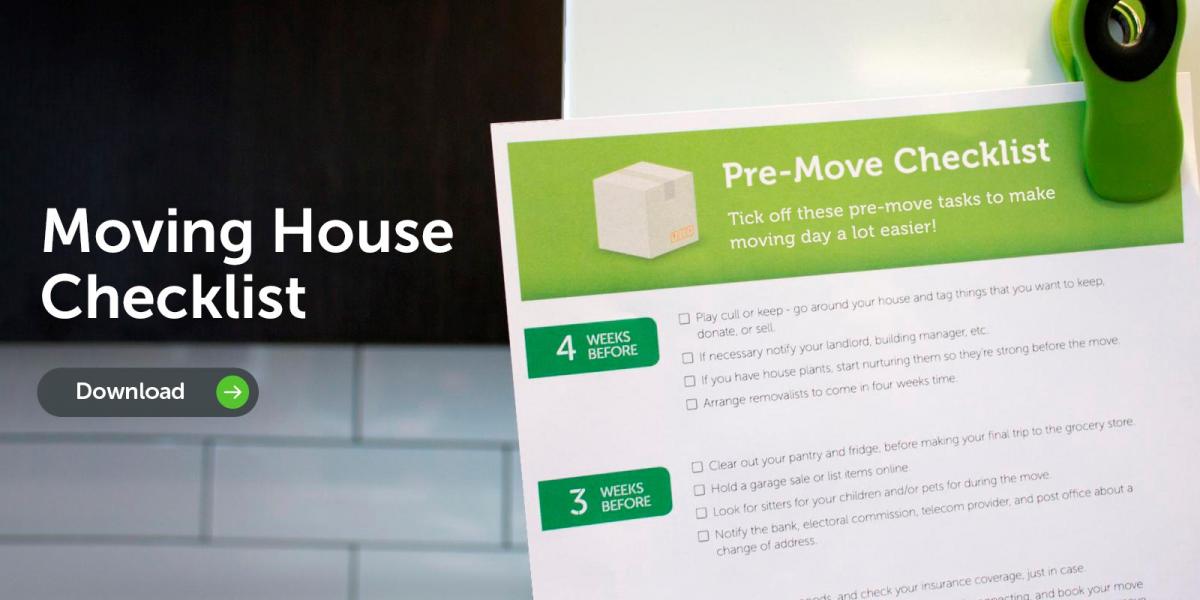 Handy South Australia Websites