We understand that when you're making the move interstate, your energy supply is just one part of a bigger picture. To help make the move to your new state as easy as possible, we've put together this guide. If you're thinking of buying a house or renting in QLD, here's all you need to know about Queensland in one handy place.
Queensland State Map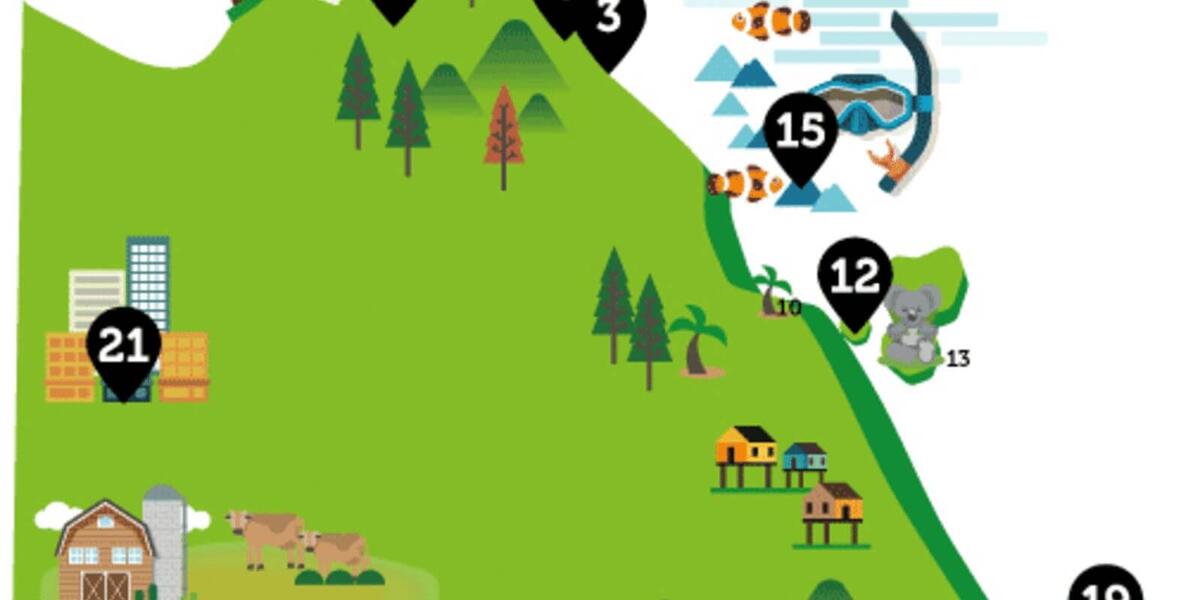 1. Brisbane City
2. Gold Coast
3. Cairns
4. Surfers Paradise
5. Sunshine Coast
6. Port Douglas
7. Rainbow Beach
8. Mooloolaba Beach
9. Noosa Main Beach
10. Airlie Beach
11. Coolum Beach
12. Whitsundays
13. Hamilton Island
14. Gallery of Modern Art
15. Great Barrier Reef
16. Daintree Rainforest
17. Great Dividing Range
18. Glass House Mountains
19. Fraser Island
20. Lamington National Park
21. Mount Isa City
22. Staaten River National Park
Queensland State Guide
Sitting pretty in the north-east of the country, Queensland (QLD) is the second-largest state in Australia and mixes cosmopolitan cites and laid-back regional towns with national parks, rainforests, and a stunning coastline, with the Great Barrier Reef lying just offshore. The majority of the Sunshine State's population is concentrated along its coastline and they enjoy more winter sunshine and warmth than most Australian states – it's the state to live in if you like the great outdoors. Get the lowdown on some of Queensland's key points below.
Queensland Fact Box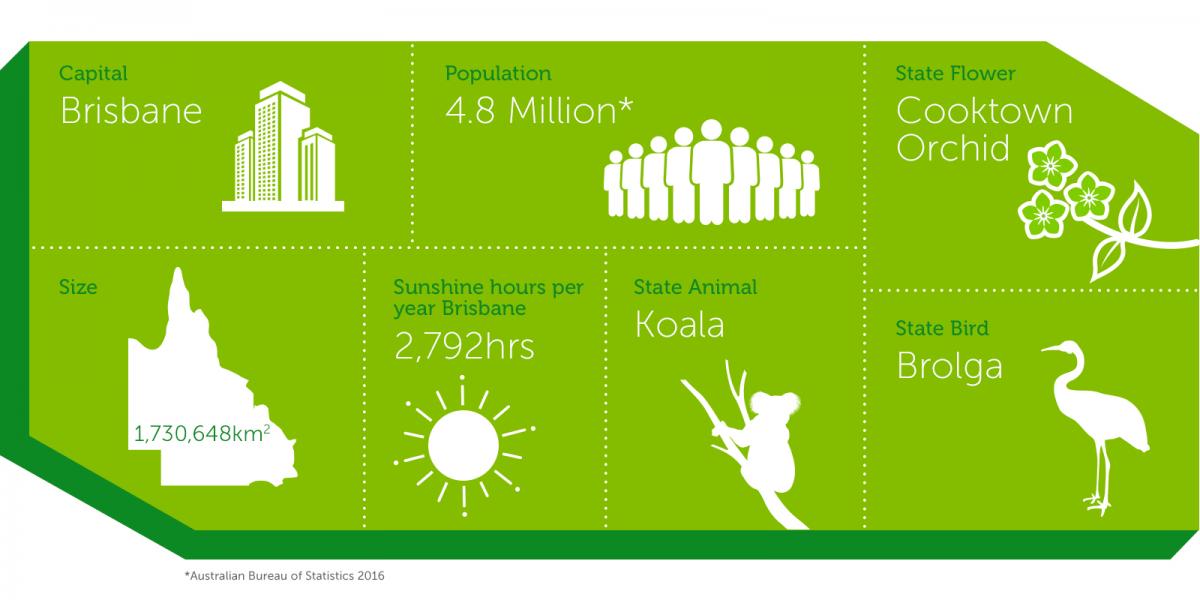 Queensland Cities
Queensland is less centralised than most Australian states, with 50% of Queenslanders living outside the state capital, Brisbane, Australia's third-biggest city. The 10 biggest cities in Queensland by population are:

 
Brisbane
Gold Coast
Sunshine Coast
Townsville
Cairns
Toowoomba
Mackay
Rockhampton
Queensland Weather
Queensland generally has a sub-tropical climate of warm summers and mild winters, but because it's such a large state, there's significant variation across it. The coastal strip experiences warm, temperate conditions; the inland and west are characterised by low rainfall and hot summers; the far north gets a monsoonal wet season between November and April; and elevated inland areas in the south-east can see minus degrees in winter. Queensland can get extreme weather such as tropical cyclones, tornadoes, flooding, drought and bushfires.
Transport in Queensland
Queensland has an integrated public transport system of bus, rail, light rail and ferry services operated by Queensland Rail and TransLink contracted operators. To use the TransLink network, you'll need to purchase a prepaid and reloadable go card which is available to buy and top up at main stations, local retailers and online. Regional bus and long-distance rail services also operate throughout the state.
Nature in Queensland
Queensland is known as Australia's Nature Coast and boasts five of Australia's 19 World Natural Heritage areas: the Gondwana Rainforests, Fraser Island, Riversleigh Fossils site, the Wet Tropics and the Great Barrier Reef. All in all, there are more than 200 national parks covering 6.5 million hectares. Bounded by the Gulf of Carpentaria, Torres Strait, the Coral Sea and the South Pacific Ocean, and stretching for a massive 7,400km, the state's glittering coastline is the second longest in the country. You can find rugged mountains on the New South Wales border and untamed wilderness at the tip of Cape York. There's a whole lot more to see, with top natural attractions including:
- Daintree Rainforest National Park
- World Heritage-listed islands Fraser Island, the Whitsundays, and Magnetic Island
- Bunya Mountains National Park
- Undara Lava Tubes in Undara Volcanic National Park
- The Glass House Mountains
- Wallaman Falls in the Girringun National Park
- Noosa Everglades
- Mount Bartle Frere (Queensland's highest point)
- Hervey Bay
- Carlo Sandblow
- Gondwana Rainforests
- Lamington National Park
- Black Mountain (Kalkajaka) National Park
- Carnarvon National Park
- Lawn Hill National Park
- Sapphire Gemfields
Queensland: What You Need to Know
Queensland Fun Facts
Moving Checklist
Make sure you're on track for your move to Queensland.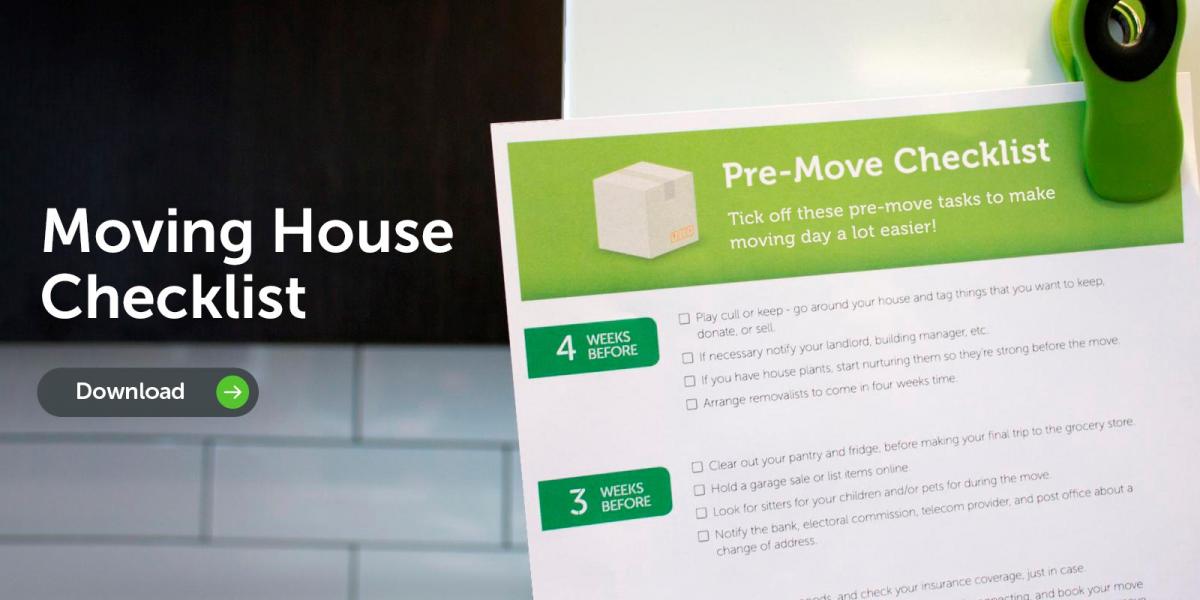 Handy Queensland Websites

EnergyAustralia, lighting the way to a better energy future. Find out more.