Three EnergyAustralia employees have been invited to join the kick-off of a group wide female engineers' network.
Jenny Ratsep and April Jewell from our NSW assets and Gyorgyi Danka from Yallourn power station have been selected to join the kick off network for female engineers run by EnergyAustralia's owner, CLP Group. 
The network was previously established within the Hong Kong business and is now expanding to include all of the CLP businesses.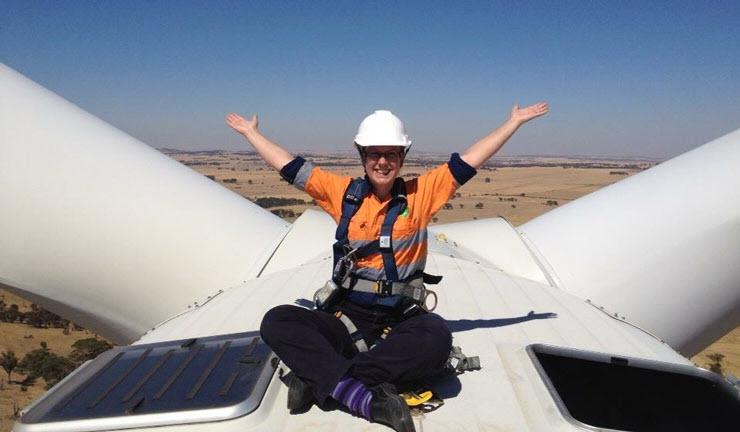 The kick off session will focus on establishing how the network will achieve the following objectives:
To build the personal networks of members
To provide a forum for sharing experiences and views on attracting and retaining females in engineering
To increase the visibility of our female engineers at Group level
To develop a clear role for the network in the Group.
Gyorgyi said she's looking forward to joining the network and working with experienced mentors to develop her capabilities.
"Our role as members is to bring learnings back from the group and drive the network so that it benefits EnergyAustralia and the broader CLP Group," she says.
"In my time at our Waterloo wind farm in South Australia and at the Yallourn power station in Victoria, I have worked alongside relatively few female engineers. I hope that we can use the network to tap into an underutilised talent pool for EnergyAustralia," says Gyorgyi.
The network is the latest event in a year of challenges and new experiences for our female engineers.
Earlier this year Jenny and April sat down with one of the most powerful women in business, Ann Pickard, to discuss life as a female in the energy industry. 
In May, they also represented EnergyAustralia as volunteers at a Power of Engineering event at Charles Sturt University in Bathurst. The event was aimed towards women and regional and indigenous students, and focused on inspiring young people to pursue engineering careers.