Applications for Round 2 of this year's EnergyAustralia Yallourn Community Grants program are now open. If you have an initiative for the community around the Yallourn power station, we'd love to hear from you!
This round, we have a further $20,000 available to recognise and award local groups working on projects addressing social issues facing our region, bringing our total grant funding to $40,000 for the year.
EnergyAustralia's Head of Yallourn, Mark Pearson, says there's funding available to those projects addressing an obvious gap in the region.
"In the three years our community grants program has been operating, we have spread our support over many areas, from schools, non-profit groups to upgrading local amenities. We look forward to being able to further support the community with this latest round of grants."
Through our community grants program, we've identified education and social inclusion as two of the most important social issues facing our region and are currently seeking applications for local projects that try to address these.
Promoting education and knowledge: 

Organisations working on programs aimed at promoting education outcomes for all ages in the community are encouraged to apply. This can include programs with a social or environmental focus or that support career or skill development.

Facilitating social inclusion: 

Another priority area for our community grants is social inclusion, providing funding for initiatives that address social isolation,

ensuring equal access to resources and helping members of the community in hardship.
Congratulations

to all our round one Community Grant recipients
Olivia's Place supports families experiencing vulnerability during pregnancy and early parenting. In addition to material support (clothing, nursery needs), parents-to-be can access tailored programs delivered by qualified professionals to assist them in preparing for a baby, navigating support services and coping with their new child. Our grant will enable at least 10 families from the La Trobe Valley to be supported through the program.
 Quantum Support Services works with the most vulnerable individuals in the Gippsland community. Our grant allows them to purchase a 12-seater mini bus, which will help reduce the social isolation of their clients. The bus will be used to take clients on excursions, take them to community events and even deliver food to their homes.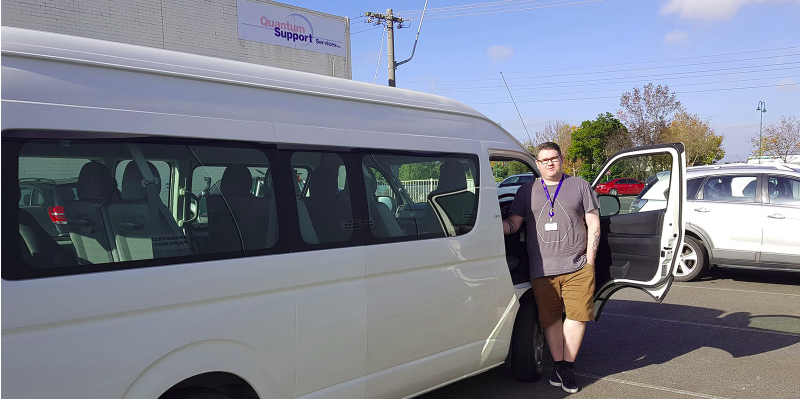 Apply for your community grant now
Application for community grants of up to $10,000 each involves filling out a simple form about your project. For more information on the grants program, our guidelines and application form visit our Yallourn Community Grants Page.
Our area extends from Morwell in the east to Trafalgar in the west (including satellite towns) with emphasis on those towns located closest to the Yallourn power station and mine.
Applications close at 5pm on Sunday 30 September 2018.