Applications for this year's EnergyAustralia Tallawarra Community Grants program are now open. If you are in the Illawarra region and have an initiative for your community, we'd love to hear from you!
This is the third year that we're making $20,000 available to recognise and award local groups. 
Jason Lee, EnergyAustralia's Asset Leader at Tallawarra, says he and the team at Tallawarra power station recognise the importance of supporting their local community. 
"I believe we have a responsibility to support our local community where we can. The EnergyAustralia Tallawarra Community Grants program is one such way we are able to do this".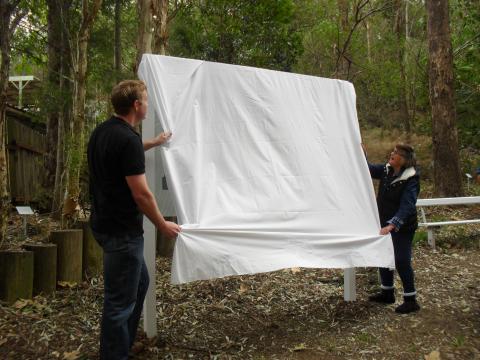 We award our grants based on a project's potential to benefit the Illawarra region in two key areas: education and social inclusion.
Education:

This funding is aimed at promoting education outcomes for people of all ages in the community. This can include programs with a social or environmental focus and organisations which support career or skill development.
Social inclusion:

This funding is aimed at facilitating social inclusion. These initiatives support community cohesion and can include such things as men's sheds, upgrading communal facilities, improving local amenities, and supporting vulnerable community members.




Past recipients of the grant include Life Education Illawarra, Illawarra Cycle Club, Dapto Rural Fire Brigade, Illawarra Drug Awareness Group, Gerringong Men's Shed, SCARF, and Dapto Scout Group.
Another recipient has been the Tullimbah Land Care (TLC) group.
Tullimbah Land Care does bush regeneration work in the Elizabeth Brownlee Reserve at Albion Park, NSW, removing weeds, planting native species, and removing rubbish.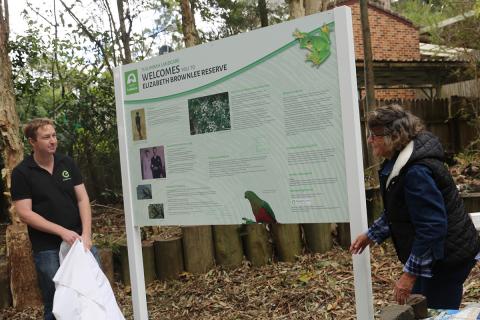 "We always have some social time at the end of our working bee with a cuppa and homemade cakes, and a couple of times a year a sausage sizzle," says Ruth Jenkins, the Secretary and Coordinator of TLC.
Education is an important aspect of TLC's work. In September, TLC holds an event called Bushcare Major Day Out, and for this day in 2017 installed information signs using funding from the EnergyAustralia Tallawarra Community Grants program.
"We have school groups come to the Reserve, and education days," says Ms Jenkins. "There are plant ID signs throughout the Reserve, which can be a self-guided tour for the community to learn the names of the plants – some of these were also bought with the Tallawarra Community Grant funding. [It's helped us] in achieving one of our aims for the Reserve to be used as an educational experience."
Ms Jenkins found applying for the grant a positive experience, and encourages others who want to apply for the grant.
"It was very easy to apply for, so it was very little work. We knew [EnergyAustralia] were supporting environmental projects but were not sure if they would support the signage that we wanted to do. But we went for it and got it, no dramas and no pressures." 
Application is easy and involves filling out a simple form. For more information on the grant or to download an application form visit our Tallawarra Community Grants page.
Applications close at 5pm on Monday 14th May, 2018.