Applications for this year's EnergyAustralia Hallett Community Grants program are now open. If you are in the Jamestown and Burra regions and have an initiative for your community, we'd love to hear from you!
This is the third year that we're making $10,000 available to recognise and award local groups. 
Mike Clee, Hallett Asset Leader, says that EnergyAustralia and the team at the Hallett power station recognise the importance of supporting neighbouring communities. 
"We're confident there will be another surge of great ideas and worthy projects we can support," he says.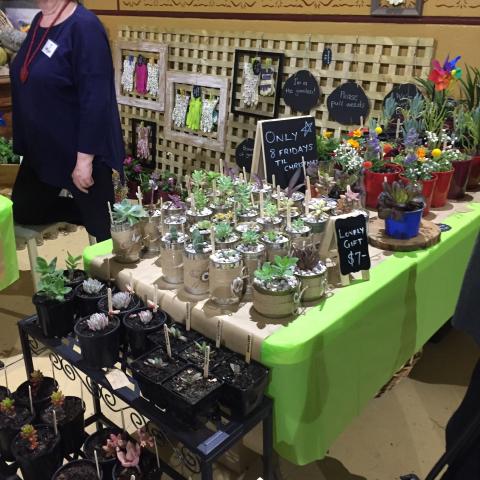 We award our grants based on a project's potential to benefit the Jamestown and Burra regions in two key areas: education and social inclusion.
Education:

This funding is aimed at promoting education outcomes for people of all ages in the community. This can include programs with a social or environmental focus and organisations which support career or skill development.
Social inclusion:

This funding is aimed at facilitating social inclusion. These initiatives support community cohesion and can include such things as men's sheds, upgrading communal facilities, improving local amenities, and supporting vulnerable community members.




Past recipients of the grant include Jamestown Hydrotherapy Pool, Little Jimmies community playgroup, Booborowie Primary School, Burra Fun Run, Australian Red Cross Port Pirie, and Burra Community Sports Club.
Another recipient was the Burra Spring Gardens Expo, a two-day event in October held in conjunction with Burra Districts Open Gardens.
"The expo attracts many garden enthusiasts, tourists and community people," says Sharon Austin of the Burra Spring Garden Team. "We have Garden experts speaking on a range of horticultural topics, workshops for adults and children, artisans, stall holders, bus tours to the gardens (including two secret gardens), and a floral art competition."
Burra Spring Gardens Expo applied for the grant under the Education area, since funds will be used workshops for local Burra school children.
"They learn about sustainability, being water wise, and all things garden. A fun time is had by all!" says Ms Austin.
If you have an initiative that focuses on education or social inclusion, we'd love the opportunity to help bring it to life.
Ms Austin agrees that we can help: "I say absolutely 'Go for grants'! You can really make things happen in your community."
Application is easy and involves filling out a simple form. For more information on the grant or to download an application form visit our Hallett Community Grants page.
Applications close at 5pm on Friday 1 June, 2018.