Key Points 
Mt Piper's two generating units are now online, following successful maintenance carried out over the weekend.

EnergyAustralia's gas-fired

assets across Australia continue to inject much-needed supply into the system.

At EnergyAustralia, we are doing all that we can to make our generators available to provide supply into the system as and when needed.

EnergyAustralia encourages all customers who are facing financial challenges to make contact as there are a range of measures available to support them. 
Statement attributed to Mark Collette, Managing Director at EnergyAustralia:    
"Mt Piper's two generating units are now online, following successful maintenance. This morning, the team at Mt Piper power station in New South Wales safely returned a generating unit to service, which meant the plant was there to support customers with the morning peak.
"An ongoing challenge at Mt Piper is that the power station is almost solely reliant on the nearby Springvale mine. Production and deliveries are below expected levels in 2022.
"At Yallourn power station in Victoria, we currently have three generating units in operation, with a fourth expected to return to service at the end of the week.
"Once this unit returns, we will need to take another unit offline for maintenance. We will closely liaise with the Australian Energy Market Operator on appropriate timings.
"Meanwhile, Tallawarra power station came offline for around 2 hours on Saturday when a Transgrid Dapto substation mechanically failed. Importantly, everyone at Transgrid is safe.
"With a focus on safety, the team at Tallawarra promptly returned our gas-fired power station to service where it played a major role to support the evening energy peak.
"Despite their obstacles, our power station teams across Australia continue to do a great job of ensuring we are there for the businesses and households who depend on us.
"Tight market conditions being experienced right now highlight the importance of planning for the retirement of existing generators as we bring online newer energy forms.
"We support a capacity mechanism that would help combat elevated levels of volatility by stabilising supply, and importantly, energy prices.
"We encourage our household and business customers to reach out if they have any problems paying their energy bills. We have a variety of financial support measures in place to help them."  
Background
Support for customers
EnergyAustralia's EnergyAssist program means the power won't be disconnected and debt collection activities won't be initiated. Residential customers on the program also have access to tailored payment plans, energy audits, information on grant programs and advice on energy usage. 
Through Rapid Business Assist, specialist advisors can discuss ways for EnergyAustralia's small and medium-sized business customers to lower energy consumption, the government energy relief subsidies available, and options for tailored payment schedules.  
Small businesses can directly call EnergyAustralia on 1800 146 749 where a specialist advisors will be able to help them. Residential customers in need of support are encouraged to visit our website or to call 133 466.
EnergyAustralia's coal-fired assets
The 1430MW Mt Piper power station in New South Wales has two units of 730MW and 700MW respectively. The station was commissioned in stages over 1992 and 1993. A decade ago, there were six local mines capable of supplying Mt Piper. Today, the power station gets most its coal from Springvale mine.
The 1480MW Yallourn power station in Victoria has four generating units and began operations in the 1970s. The site has a history dating back almost a century and is fuelled by the adjacent Yallourn mine, also owned by EnergyAustralia.
Tight market conditions
Australia's current energy supply crunch is the result of heavy rains and geological issues slowing domestic coal supply, cyclically low wind and solar production, untimely generator outages, the war in Ukraine and sanctions against Russia and high prices for Australia's coal and gas.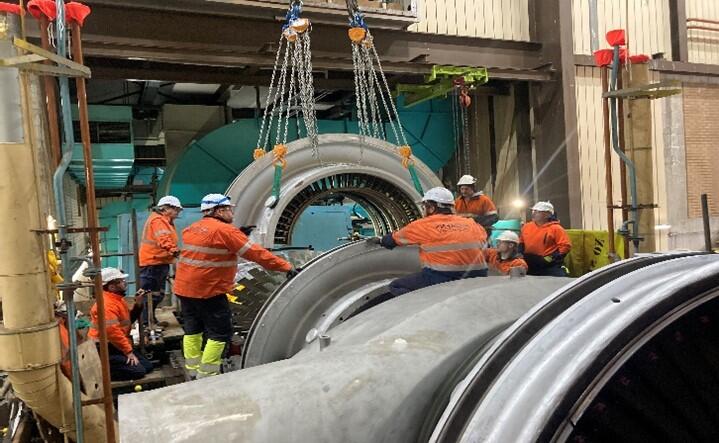 Image: Inspection and maintenance work at Jeeralang power station in Victoria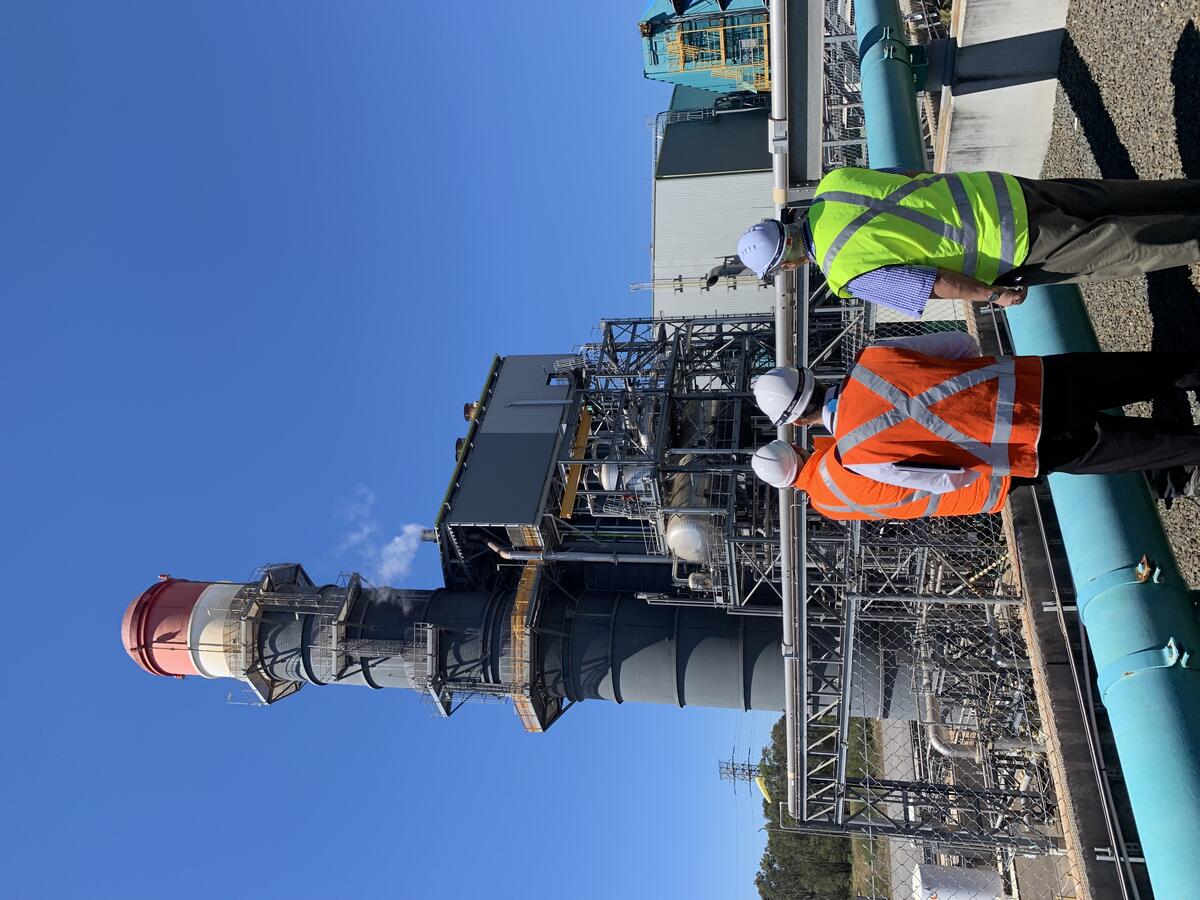 Image: Members of the team at Tallawarra power station in New South Wales. Our Illawarra based gas-fired power station has been running at much higher level than in recent years, backing up the system through this time .