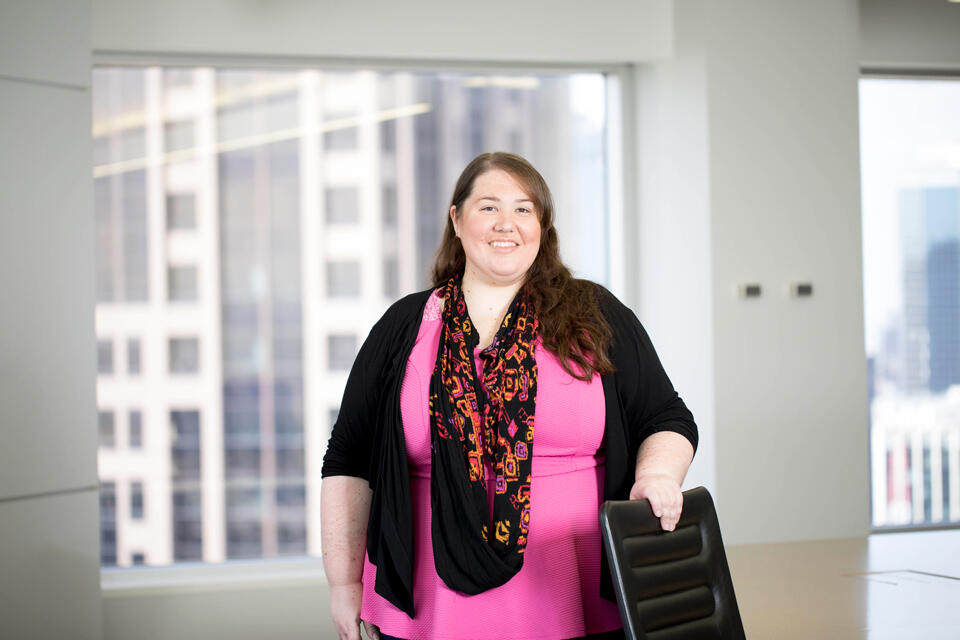 Team Coordinator
It's really inclusive here and you can see that in the culture. 
I had a lot of different jobs before joining EnergyAustralia in 2010; from aged care, events, and even stage management for theatre. Although these are varied, it's amazing what skills I can draw upon to help me in what I do now. At EnergyAustralia I'm currently a Team Coordinator in our Customer Experience team. I need to be super organised which I know I get from stage management.  
I've also been lucky enough to experience different roles here too – there are so many areas to work in. I find it really exciting to learn new skills and meet lots of people. And that is what I love most about working here. The people are what makes it so easy to stay.
There are so many opportunities for growth. 
I started in the customer contact centre, and EnergyAustralia provided the training and the stepping stones to help me grow professionally, so it wasn't as hard as I thought it would be. I think building a good network has also helped me to progress.
New projects are coming up all the time too, so I am always putting my hand up for new challenges. There are so many interesting projects I've worked on, however two really stand out for me. 
Our new billing system was being rolled out and I was part of the user acceptance testing team. I'd never done anything like that before and found it so interesting to see how our customers interacted with our services. I was then able to make improvements based on the user testing results.
Also, when the Manila contact centre was being set up, EnergyAustralia recruited a team to go to Manila. I thought "I have to do this", so applied for the role and got it. I was over there on and off for 11 weeks training on our processes and our culture, however I was learning so much of their culture too. It was an amazing experience and I'm so proud to be a part of it.
Opportunities come up all the time and if you do well and say you want to do more, you will be recognised for it.