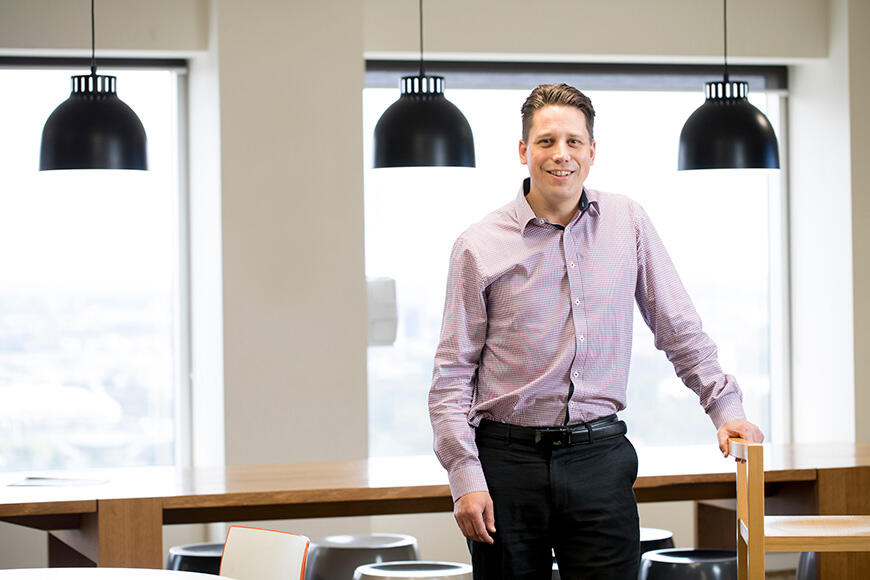 Business Development Lead
I enjoy looking for growth opportunities in an exciting and challenging industry, and since joining EnergyAustralia in 2010, I have played a key commercial role in numerous major transactions and business development activity.
Having previously worked as a senior associate at KPMG Corporate Finance, advising clients on a range of transactions across many different industries, I was keen to use these technical skills to build a deeper relationship with the strategic objectives of an organisation in an interesting and exciting sector.
I couldn't have picked a better industry.
With EnergyAustralia I have had the opportunity to be involved in many large-scale, strategic projects, such as a $2.1billion transformational acquisition in which we acquired a customer base larger than our own, along with the generation rights for two black coal power stations in.
I have also been involved in the disaggregation of a joint venture, project financing and equity divestment of a South Australian wind farm, the acquisition of two power stations, and greenfield development projects covering gas, wind, and solar.
The only constant is change, but I like this.
The innovation in distributed generation driven by solar and battery solutions, and focus on lower emissions intensity, is changing the way customers think about their electricity consumption.
EnergyAustralia provides a great platform for me to be at the forefront, leading change and putting our customers first.