It's official – we're one of the best places to work in Australia and New Zealand! 
EnergyAustralia was named on the 2022 AFR BOSS Best Places to Work list. We ranked second on the Agriculture, Mining and Utilities industry list, from over 750 nominated organisations.  
Jodie Haydon, People and Culture Executive, said she's excited EnergyAustralia's efforts to create a great workplace have been recognised.
"We've worked hard to create a place where people want to work, with a focus on flexibility, wellbeing and equality," said Jodie.
Balancing life and work
"Our Energise program gives people the freedom to choose when, where and how they work. And we allow people to choose their own public holidays – taking them as they fall or on a day that is more convenient or culturally significant to them. Then, as a bonus, everyone gets two extra days of leave each year to recharge and relax. 
"We take the attitude that if the work gets done and results are achieved, then where and when it is done is secondary. It allows our people the flexibility to live and work at their best."
Bring your whole self to work
"At EnergyAustralia we want people to feel free to bring their whole selves to work. There's a number of ways we encourage this – from our award winning Prism network which supports LGBTQI+ people, our Reconciliation Action Plan which promotes Aboriginal and Torres Strait Islander engagement and participation, to our Women's Network that encourages gender equality and promotes women to become leaders through mentoring."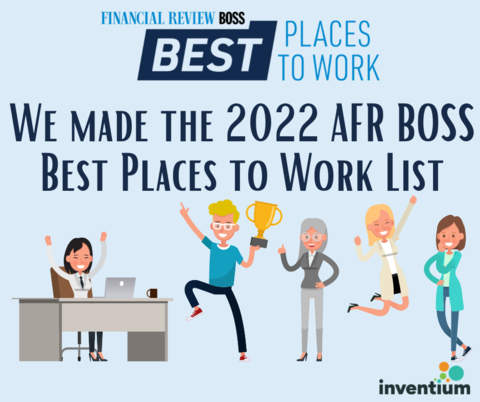 Keeping all the balls in the air
"We've recently introduced an online support hub called Circle In which helps our people manage the juggle of home and work.
"And we're always working on new initiatives, with a policy that will make a big difference to the lives of many of our people about to be announced. It'll really cement our position as an employer of choice."  
Top of the pops
Jodie says it's a great honour to come second on the prestigious Best Places to Work List.
"The list carries a lot of weight. It's put together by the Australian Financial Review and Boss Magazine and is based on a rigorous assessment process managed by a leading behavioral science consultancy.
"The assessment was made up of a staff survey and written submission, with questions about our policies, practices and programs that support and get the best out of our employees. The methodology is underpinned by ten key factors that are critical to employees feeling motivated and engaged at work and is supported by extensive research."
Continuous improvement
"We know our people love working at EnergyAustralia, and that the benefits are flowing through to our customers. To come near the top of the Best Places to Work list is just the icing on the cake.
"But we're always looking at what else we can do. Our work continues to establish a flexible and progressive culture that will enable us to deliver our purpose and strategy whilst allowing our people to thrive and do the best work of their careers," said Jodie.