We've changed a lot in recent years. We've grown to be one of Australia's clearest voices on where energy's headed. And how we'll get there. Our executive team has shown the way. The talented leadership team help guide our 2500 strong workforce. They draw the different strings of our diverse business units into a whole, so we can pull together to deliver our core strategic objective. To light the way to a reliable, cleaner energy future for all. 
Guiding our purpose, principles and values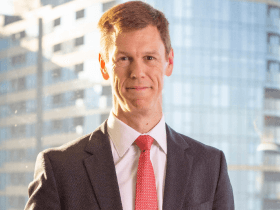 Mark Collette
Mark was appointed EnergyAustralia's Managing Director in July 2021.
Mark joined the organisation in 2003 and has deep executive experience in both the retail and wholesale energy markets.  Prior to his appointment as MD he served as Chief Customer Officer from May 2019.
Mark is expert in managing the complexities of the energy transition and has been instrumental in developing tools and services at EnergyAustralia to help accelerate the uptake of cleaner forms of energy. His insights into how retail and wholesale market opportunities can be harnessed for customer benefit was enhanced through his four years as Energy Executive, where he was responsible for EnergyAustralia's wholesale business. In prior executive roles, Mark led teams responsible for Trading, Corporate Strategy, Mergers and Acquisitions, Policy and Government Affairs and Sustainability.
He is a director of the board of the Australian Energy Council, a former member of the Reliability Panel (responsible for reviewing and reporting on the safety, security, and reliability of the national electricity system) and a former director of the Australian Financial Markets Association.
Mark holds degrees in Aerospace Engineering, Business Administration and Economics.
---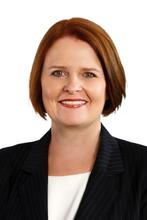 Julie Bale
Julie joined EnergyAustralia as its Chief Information Officer in June 2019. Central to Julie's role is ensuring that EnergyAustralia has the right technology to offer customers the products and service they want, ensure their information is safe and secure, and support the efficient running of our business.
Julie has over 25 years of international experience across Utilities, Financial Services and Telecommunications. She has held a number of executive roles in the finance sector, where she has led the technology and digital teams, and overseen a number of significant transformation programs.
Prior to EnergyAustralia, Julie worked for Latitude Financial Services and was responsible for the separation of Latitude Financial Services from General Electric and the subsequent creation of the new company's technology capability.
Julie graduated with an MBA from LaTrobe University in 2008.
---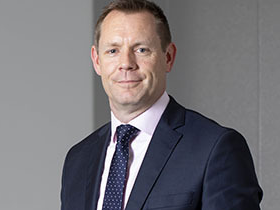 Mark Brownfield
Mark was appointed EnergyAustralia's Chief Customer Officer in June 2021. He is responsible for leading the performance of EnergyAustralia's customer business, including customer experience, analytics and insights, pricing and product development, marketing and digital innovation, as well as the delivery of sales and service across residential, business and industrial customer segments.
For over 30 years Mark has lead and activated customer centred functions across various industries. His experience includes Residential Executive at EnergyAustralia, Divisional General Manager Customer Channels at Medibank Private and General Manager Marketing and Retail Customers, and General Manager Business Customers at AGL Energy.
Mark holds Associate Diplomas in Engineering (Electrical), Business and Marketing from Swinburne University. He is a graduate and member of the Australian Institute of Company Directors (GAICD).
---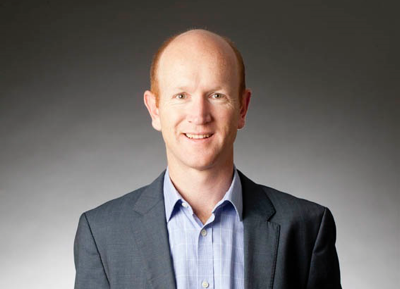 Ross Edwards
Ross Edwards is EnergyAustralia's Trading, Transition & Reputation Executive.
His career at EnergyAustralia spans over 18 years in roles covering strategy, business development, wholesale market operations and trading. Ross and his team play an important role in leading and accelerating the cleaner energy transition.  The Trading, Transition & Reputation team's work extends far and wide across the business from providing competitive energy prices for our customers, building our future energy portfolio and working with our key stakeholders and the communities we serve in the transformation of our energy system.
---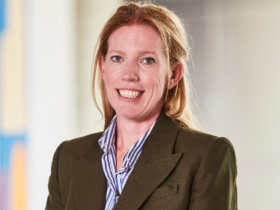 Jodie Haydon
Jodie is EnergyAustralia's People and Culture Executive.
She is a commercial HR leader with deep experience in delivering people outcomes that contribute to delivering a company's business strategy. Jodie has led the people and culture function and been part of executive teams in global organisations, private equity and ASX listed environments, in each case leading significant change in complex environments.
She is experienced across all elements of people and culture including organisation design and development, M&A, industrial relations, culture change and talent development.
Jodie is passionate about creating high performing and innovative organisations through developing leadership capability and a highly engaged workforce who are passionately connected to the success of the business and each other.
---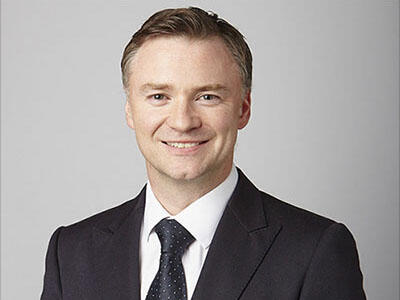 Alastair McKeown
Alastair McKeown joined EnergyAustralia as Chief Financial Officer on 20 June 2016.
He brings to EnergyAustralia two decades of insight and experience across the energy chain. Prior to joining EnergyAustralia he was Chief Financial Officer of regulated energy utility Victoria Power Networks (CitiPower and Powercor) and before that was a long-serving Finance Director of major business units at Centrica plc, a London-listed supplier of gas and electricity services to customers in the United Kingdom and the United States.
---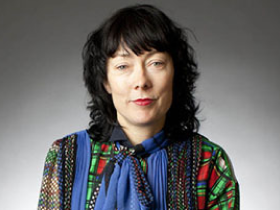 Leoni Sonnenberg
Leoni was appointed Legal and Governance Executive in April 2020.
Leoni has worked in the legal team at EnergyAustralia for more than 10 years. Her work has encompassed a broad range of matters for EnergyAustralia's energy and energy markets teams, as well as contributions to significant acquisitions and transactions that have created the EnergyAustralia we know today.
Leoni started her legal career at King & Wood Mallesons and has also held in-house legal positions at other Australian corporations, including Telstra and Orica.
---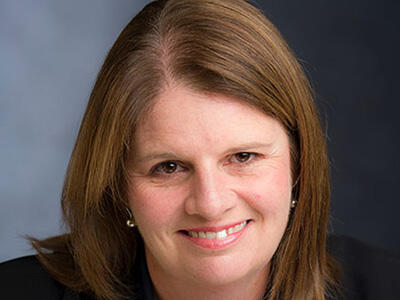 Liz Westcott
As Chief Operating Officer Liz is responsible for building and maintaining EnergyAustralia's energy system, bringing the big power stations together with energy infrastructure on our customers' sites.
Liz joined EnergyAustralia in July 2018 as leader of the People team, before becoming Energy Executive in May 2019.
She came to EnergyAustralia with extensive experience leading teams and has a well-earned reputation for getting the best from the people she works with.
Previously, Liz spent 25 years with ExxonMobil in Australia, the UK and Italy.  She worked in a variety of roles spanning strategic planning, operations, project management, technical, commercial and safety leadership. She has degrees in civil engineering and commerce.