Keeping foundations strong for a share-housing provider
Background: With over 43 locations across NSW, things had been pretty sweet for this share-housing provider.
Having been an EnergyAustralia customer for almost a decade, Sweet Potato Living had worked closely with us to optimise energy usage for each of its properties. 
But like many, when COVID-19 put international travel on hold, the property provider found itself without 80% of its customers. 
Within two weeks, they had to shut down 160 rooms, all furnished by owner Roger. 
Having to transport 160 beds, 320 bedside tables and all sorts of other bits of furniture, Roger found himself transformed from small business owner to removalist overnight.
It was no easy task. At one stage, they had a double garage filled with 66 mattresses.
"We just sold stuff to survive," says Roger.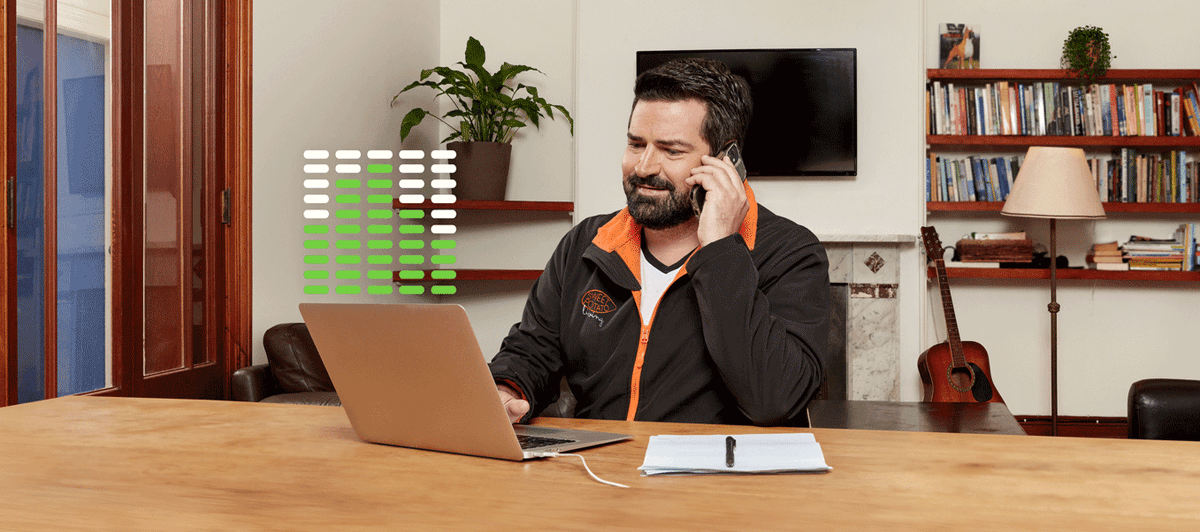 Solution: It wasn't until Roger received a call from Linda, his account manager at EnergyAustralia, that light appeared at the end of the tunnel. During the pandemic, we developed an assistance program called Rapid Business Assist (RBA). Designed specifically to help eligible businesses through COVID-19. We assessed Sweet Potato Living's individual situation and determined a solution that could help.
"I was in my car in my driveway when EnergyAustralia rang about a payment arrangement. I got off the call and I started crying," said Roger.
To avoid falling into arrears for unpaid bills, the EnergyAustralia team was able to organise a tailored payment arrangement to help Roger keep his business running — without it, Sweet Potato Living might've been in a very different situation.
"They have helped me, bent over backwards for me. They said, 'We can help you with a payment arrangement that suits your current circumstances,'" said Roger. 
Focused on supporting customers through challenging times, we assessed Sweet Potato Living's situation and developing a plan to help get it back up and running. 
"The support that Linda has shown over the last 12 months with the financial side of things… I really appreciate it," said Roger.
Committed to making it out on the other side, Sweet Potato Living's payment arrangement meant they could do just 
that.
"I'm not going to shut my company down. I will fight through this. And we are fighting through it — still," said Roger.
"I would have lost my business without EnergyAustralia's support."

Roger, Sweet Potato Living  

"I would have lost my business without EnergyAustralia's support."
Roger, Sweet Potato Living  
Summary: Sweet Potato Living, a flourishing house-sharing business in the heart of Sydney, saw things turned upside down 
when the pandemic swept through the city. 
Without its main clientele, the business struggled to meet its bills and stay afloat. 
As Sweet Potato Living's trusted energy partner, and with a tailored payment arrangement under our RBA program 
for eligible businesses, we supported Sweet Potato Living in a way that reduced the stress of meeting bills in a 
pandemic, helping them make it through to the other side. 
And we're continuing to check in with Sweet Potato Living to make sure things are still sweet in the business of 
house-sharing.
Looking for a sweet deal on your business energy?
Put your energy in the right place.