For 16 EnergyAustralia staff – some of whom are members of the LGBTI community, others who are allies and friends – being part of the 2018 Sydney Gay Mardi Gras Parade was an incredible, unforgettable (and very colourful) celebration of diversity, inclusion, and being yourself. 
On the 40th anniversary of Mardi Gras, EnergyAustralia sponsored the iconic Sydney Opera House's first ever float in the parade, and our joining in was part of the fun. Staff donned amazing usher costumes designed by Tim Chappell (costume designer for Priscilla, Queen of the Desert) and danced their way down Oxford Street.
Bringing our whole selves to work
Seeing our colleagues transformed into glittering, dancing performers at the Mardi Gras reinforced just how important it is to be able to show our true colours, in all facets of life – and take pride in who we are.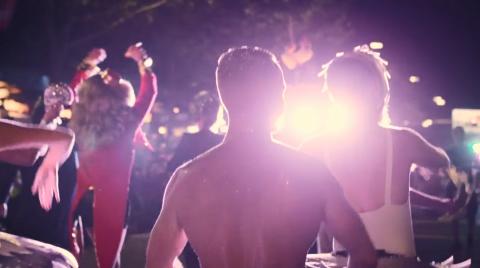 Lighting the way - always.
"It makes me proud to be part of a company that is behind this kind of thing... that believes in tolerance and inclusion and supports that, but also makes me feel more comfortable at work," said Dan. "It means I can bring my best self to work."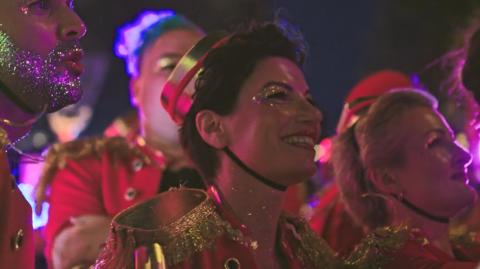 "Sparkly, and a little bit sexy."
Shining a light on diversity
EnergyAustralia's Prism Network was created two years ago, to shine a light on how beautiful, diverse, and multi-faceted we all are. Prism reinforces the importance of being able to bring your whole self to work.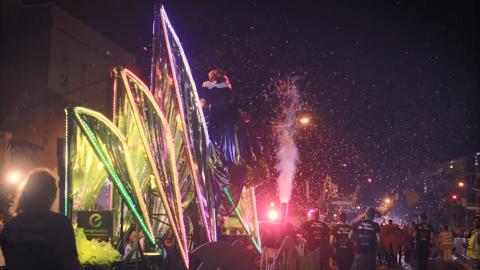 "Since Prism launched we now have one in three employees that are members. And that is made up of people who identify [as] LGBTI, or they're Allies," says Anne. "More people are becoming educated not just about the LGBTI community but equality in itself. And that's what people are opening their eyes to."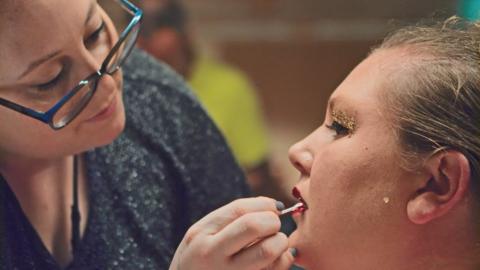 "You're more likely to see me covered in coal dust or grease."
Glitter bombshells
From fitter machinist Merryn, who is usually covered in coal dust rather than sparkling makeup, to Jonathan, who couldn't get the joyful smile off his face, we're so proud of our colleagues and friends who participated in and supported this incredible event. We hope you enjoy the video as much as we do! After all, who doesn't love a parade?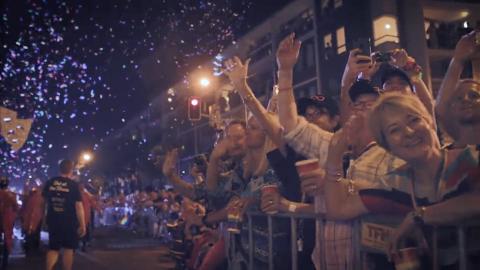 Who doesn't love a parade?