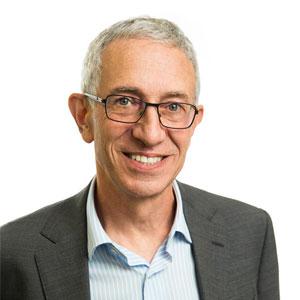 Mark Perlow
Application Support Leader
Career development and longevity is a common aspiration among those of us in the ever-changing field of technology. We can only stay relevant by learning, growing and evolving – this means being an agent of change and always staying ahead of the curve. 
We're all faced with the task of using last year's skills and knowledge with this year's challenges and technology.  For me, this means constantly believing that whatever my current subject matter expert skills are, they won't necessarily be useful or relevant in the future.
My advice for these challenges is to not focus on the technology itself, but the skills needed to apply this technology and the discipline to create sustainable change while also delivering successful outcomes. We're in technology because we love the buzz of delivering great outcomes!
I focus on how a problem can be solved and seek the best possible technical capabilities for the business. I try to be as relevant as possible to my technology stakeholders, and those in the wider business.
The industry has evolved since I started out in 1978; back then if you could not code it you could not do it. Then, as we moved into the 80s, it became about buying killer applications that would reduce complexity and improve outcomes (Oracle, SAP, Hogan etc.).
In the 90s and 2000s, big organisations believed that outsourcing and specialist vendors would reduce costs and simplify outcomes. However, IT driven by accountants was never going to work.
These waves of change have convinced me that the following points are key to longevity in the industry:
Technology principles stand the test of time (even if not much else does)
Learn and grow from each new wave 
Expect that this year's buzz will be obsolete very soon
Get close to your customer; learn what they need and understand how fundamentally technology can help. Get excited about being useful
Use the best of whatever technology is available at the time, while still building with change and growth in mind
Get excited about understanding to the lowest level, how to deliver solutions with integrity
Deliver! Deliver! Deliver!
Communicate! Communicate! Communicate
Build up your networks so you know who to turn to as the game changes