EnergyAustralia and the manager of the iconic Melbourne Cricket Ground (MCG)/Yarra Park announced a partnership to light the way for people travelling through the heart of Melbourne's sporting and entertainment precinct.
The 12 solar-powered light poles have been funded by us here at EnergyAustralia and supplied by Saferoads. The lights are also fitted with CCTV cameras, which will operate 24 hours a day in Yarra Park, between gates 2 and 3 at the MCG.
Our Managing Director Catherine Tanna, said Yarra Park was part of Melbourne's fabric, hosting runs, family outings and pre-footy picnics as well as providing a great vantage point for New Year's Eve fireworks.
"Yarra Park is a great public asset and we hope that this lighting project will make it that much more accessible for all Australians, no matter the season or the time of day," Ms Tanna said.
It is estimated that the new solar-powered lighting in Yarra Park will save 1.3 tonnes of carbon per annum, equal to that generated by powering an average Victorian home for four months.*
The Yarra Park lighting project follows EnergyAustralia helping the MCG to offset all the emissions from venue operations during September, the ground's busiest period of the year.
Choose 100% carbon neutral electricity at home, for no extra cost.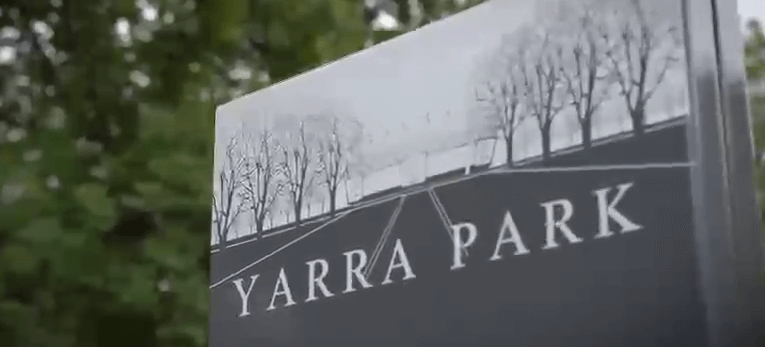 *Savings based on a comparison between 12 solar light poles and 12 standard electric light poles installed in Yarra Park.