Today, we're all aware of climate change and the impacts of human activity on the environment. And we know burning fossil fuels for energy generates greenhouse gas emissions, which increase the effects of climate change.
That's why in 2016 EnergyAustralia launched Go Neutral, that allows customers to choose 100 per cent carbon neutral electricity for their homes. In 2020, we launched Go Neutral for gas.
Go Neutral going strong - the results so far
Since we first launched, our customers have contributed to the offset of more than 1.6 million tonnes of greenhouse gases. That's the equivalent of taking nearly 500,000 cars off the road for a year.#
So far, nearly 250,000 customers have opted in (that's about the same number of households in Tasmania!*)
Go Neutral is certified by Climate Active - the most rigorous and credible carbon neutral certification available in Australia – and we're very proud that Go Neutral is now the largest carbon offset program in the Australian energy sector.

Easy opt in, any time
Opting in to Go Neutral for your home electricity and gas is simple and you can do it for no extra cost. Offsetting starts from the six month anniversary of the date each account is established.
How Go Neutral works
When you use energy at home, it contributes to carbon emissions. If you opt in to Go Neutral for your home energy, we'll offset (or 'balance out') 100 per cent of these emissions by purchasing carbon offset units from climate action projects.
Our infographic makes it easier to understand - we know it's complicated.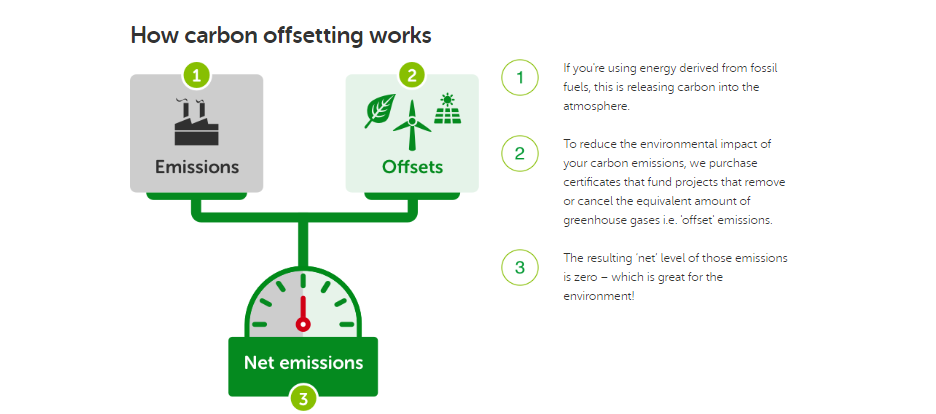 What's a carbon offset unit?
A carbon offset unit is a reduction in greenhouse gas emissions. Our carbon offsets come from climate action projects in Australia and around the world. We only purchase offset units from projects eligible under the Australian Government's Climate Active Carbon Neutral Standard.
Real projects, real impacts
Offset projects help reduce the amount of greenhouse gases in the atmosphere and bring economic and social benefits to communities. Your support of these projects is making a real difference at home and overseas. 
Arnhem Land Fire Abatement (ALFA) in Australia
Santa Rosa Centre for Solid Waste Treatment in Brazil
Bachat Lamp Yojana project in India
Go on. Go Neutral.
Want to know more?
There's plenty of information on the Go Neutral homepage. And our Frequently Asked Questions explain more about what it means to go carbon neutral.
 #Using a factor of 3.2 t/passenger car/year. Based on 2016 Australian passenger vehicle numbers (Australian Bureau of Statistics Motor Vehicle Census) and 2016 greenhouse gas emissions for cars (National Greenhouse Gas Inventory's AEGIS database)
*Source: 2016 Census QuickStats