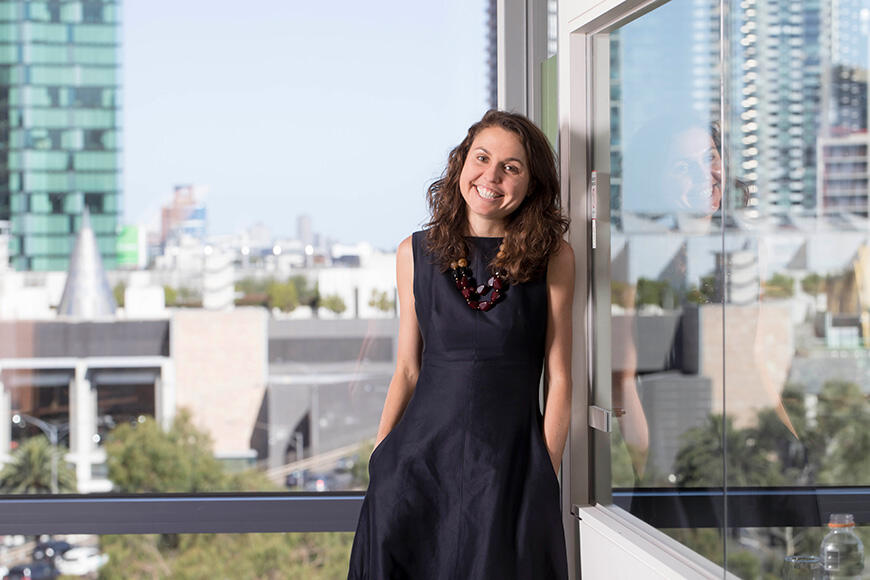 Stakeholder Engagement Lead
My main role is to provide strategic direction and advice to our sites and energy projects to ensure they engage with the community. It's really important that we are open, transparent and a good neighbor, because we need community support to be successful. My role also involves managing our Reconciliation Action Plan, increasing recognition and engagement with Aboriginal and Torres Strait Islander peoples and communities.
I love being part of that interface between the company and the community. I get great satisfaction in helping overcome issues and risks and finding a resolution. A great thing about working here is the variety of projects we're involved in. Some of our operations have been around for 25 years or more while some of our projects are just in feasibility stage.
I'm proud to be part of the Community and Sponsorship team, because we bring to life EnergyAustralia's core value of 'doing the right thing.' Our team worked on the Financial Inclusion Action Plan, we manage employee volunteering and all these other really programs that demonstrate our commitment to being genuine against our values.
Being exposed to all these different areas and disciplines has given me the knowledge and confidence to take on new challenges.
Outside of work my passion is running. In 2011 while I was living in Cape York and I got involved in the Indigenous Marathon Project. It is a health initiative for Aboriginal and Torres Strait Islander peoples founded by Robert De Castella, one of our marathon champions. The Project selects a squad of 12 Indigenous peoples with no running experience to potentially run the worlds' biggest marathon, the New York City Marathon. I was selected in May, and by November I was doing the New York Marathon.
I was the first Australian Indigenous woman to run New York City Marathon and it really changed my life.
I also hope it showed younger people at home that you can do anything and that isolation is no barrier. I believe there's nothing more impactful than doing things through action, and not just words.
When I moved to Melbourne, I didn't know anyone, but running helped me build a community. Sunday mornings are no longer Sunday mornings, they are long runs. I've made great friends through running and Sunday mornings inevitably become Sunday afternoons after breakfast and coffee.