Solar buyer's guide
The sun is shining a little brighter as more Australians turn to solar power to save money, add value to their homes and cut down on carbon emissions. And we're fully equipped to guide you through the entire process. We'll assess your energy needs, help you choose the perfect system, provide installation and ensure you get all of your entitled solar rebates. Have a read through the information below to learn everything you need to know about solar power.
We offer a complete range of small, medium and large systems to suit your home. And if your roof is affected by shade or isn't 100% ideal for solar, we can help find a system for you too.
Small

Medium

Large

People at home
2

People at home
3-4

People at home
4+

Average quarterly bill without solar
1$320+

Average quarterly bill without solar
1$500+

Average quarterly bill without solar
1$650+

A smaller solar system to suit a couple or small family in an average-sized home

A medium-sized solar system for the average or growing family

A larger solar system that suits a big family with an above- average -sized home.

Solar system size
1 kW - 2.5kW

Solar system size
3kW-4kW

Solar system size
4.5kW+

Number of panels
4-10

Number of panels
12-16

Number of panels
18+

Estimated annual savings off your electricity bill
1,2$330-$950

Estimated annual savings off your electricity bill
1,2$985-$1,500

Estimated annual savings off your electricity bill
1,2$1,475-$1,900
Prices starting from $1.923 per day
1 Figure is based on a flat electricity rate of $0.25c per kW/h. 2 Figure based on CEC Guide to Buying Solar Dec 2012. The lower figure is based on a home in Melbourne with the smaller system size in the range. The higher figure is based on a home in Brisbane with the larger system size in the range. 3 $1.92 per day' is based on a 2kW system with finance. Approved customers only. Conditions, fees and charges apply. The plan is payable by 60 approximate equal monthly instalments (exact amounts specified in your statement). Total minimum amount payable over the 60 month term is $3,994. Credit provided by GE Capital Finance Australia (ABN 42 008 583 588), Australian Credit Licence number 392145, trading as GE Money. All prices assume that: (a) your premises is a single-storey with an accessible roof in a metro region within 100km of Sydney, Adelaide, Brisbane or Melbourne CBD; (b) your premises meets the eligibility criteria to receive STCs; and (c) you assign all eligible STCs from your system to EnergyAustralia. Additional charges may apply outside of a standard installation. 4 Contact us on 136 385 for more information.
Products & brands we offer
High-quality solar power solutions
Whichever EnergyAustralia solar system you choose, you can be sure all of our premium products meet stringent standards for quality, performance and support, and come with a 10-year warranty.
See our trusted partners:
Trina Solar panels
A world leader in solar manufacturing, Trina Solar make Australia's most popular panels. They provide reliable solar power, and come with 10 years' warranty and guaranteed 80% power output warranty for 25 years. That means Trina Solar panels are guaranteed to have at least 80% of their original output capacity after 25 years.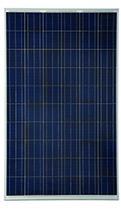 View our joint Trina Solar – EnergyAustralia Television Commercial
Jinko panels
One of the world's top five largest solar module manufacturers, Jinko makes solar products well suited to Australia's environment. They provide reliability and are backed with a 10-year product warranty and a 25-year performance guarantee.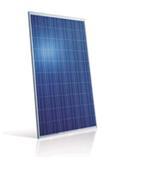 Enphase microinverters
Enphase microinverters are part of our new generation of solar products. They're designed to increase energy production and maximise your savings. They generate more electricity with better performance in low light, mornings and evenings, making them perfect for roofs with shade.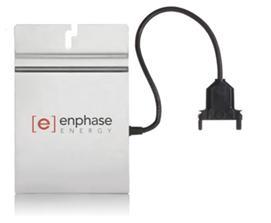 Samil SolarRiver and SolarLake inverters
Sleek, robust and compact, our Samil SolarRiver and SolarLake highly efficient grid-connect inverters are ideal for converting your solar power into usable everyday mains power.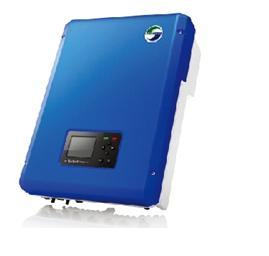 Fronius IG series inverters
Austrian based, Fronius is a world leader in energy control and monitoring. With decades of experience, research and development, Fronius makes PV inverters that work seamlessly with all solar panels available on the Australian market.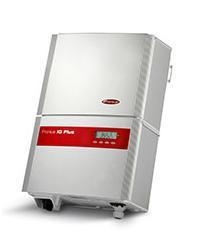 Five things you should know before buying a solar power system:
1. It's important to choose reliable suppliers
Your solar system should come with full details of the brand, panel model and inverter. While most systems come with a 25-year panel warranty, not all will include comprehensive documentation on the performance guarantee over the whole 25 years. We only recommend systems that do.
2. Some panels are made better than others
They may look similar, but not all solar panels are created equal. Company credentials, the manufacturing process and quality control all matter when choosing a panel brand. We use one of the five largest providers of solar panels in the world – Jinko, recognised as a global leader in solar products for their exceptional manufacturing and quality control. The inverter is key, too – choose a respected brand with local support and easy access to replacement parts.
3. Your system should be designed to suit your needs
The best solar power companies will assess how you use your electricity, your property geography and surrounding environment to tailor a system specifically to suit you. Only a tailored approach will ensure you get the very best performance for the life of the system and help you save the most money.
4. It's essential to check the credentials of your system installers
Check the installation service terms and conditions to ensure the company that installs your system is insured to cover any issues, damage, faults or loss during and following an installation. You should also choose a company that only uses CEC (Clean Energy Council) accredited installers who offer workmanship warranties so you're also covered for the installation quality.
5. Solar is a long-term investment
Like anything, the lowest price doesn't always mean the best deal. Choose a solid company with a proven track record you can rely on to provide quality products, installations, service and support for your system over its lifetime. And if they have a long-standing, specialist solar team like we do – all the better.
EnergyAustralia offers an end-to-end solar system process. We'll ensure you choose the ideal system for your home and provide installation.
Step 1: Choose your solar system
During consultation, we'll assess your needs to help you choose the ideal system for your home. You'll then get an obligation-free quote with all entitled rebates included.
Step 2: Site inspection and installation
We organise for a licensed, accredited installer to assess your home and complete your solar system installation.
Step 3: Claim your rebates
Where you live and the size of your solar system will influence rebates. Find out more on our Rebates and Tariffs page or give us a call.
Bi-directional meters
Once you're all set up, your electricity bills will highlight any credit for excess solar electricity generated by your solar power system. To access a feed-in tariff, you need a bi-directional meter that can measure incoming and outgoing power.
A bi-directional meter can only be installed or upgraded (if you have an appropriate meter) by an electricity distributor, which could take up to 20 business days or longer in some states. Depending on your power distribution area and which state you live in, this can carry an additional cost from the distributor that will appear on your electricity bill. In most cases, we can organise your bi-directional meter installation for you.
If you're a NSW customer, you will need to get a new bi-directional meter through a level 2 electrician. We can organise this for you through our installation partner.
If you currently have off-peak rates for hot water and heating, or peak/off-peak tariffs, changing your meter may affect these rates.
Small-scale Technology Certificates (STCs)
STCs are electronic certificates created when eligible solar power systems or solar water heaters are installed. If you buy an EnergyAustralia solar system, we can assign your STCs to us in exchange for a lower upfront cost on your new system.
Tariffs
When an eligible solar power system generates electricity, you could earn extra credits on your electricity bill. Most state governments have specific feed-in tariff schemes that determine the rate you're paid.
Credits also depend on the size of your solar system and if you have a bi-directional meter. Depending on which solar scheme applies, we could even pay you an amount on top of the government feed-in tariff.
Rewards by state
Victoria's Feed-in Tariffs
Since 1 January 2013, there are no longer any distributor funded feed-in tariff schemes for new applicants in Victoria. However, as an energy retailer, we're offering a retailer funded Victorian Feed-in Tariff of 8 cents per kilowatt hour for eligible customers feeding electricity into the grid from qualifying electricity generators, which will be reviewed annually by the Essential Services Commission..
If you're an existing solar customer, currently on one of the Victorian Feed-in Tariff schemes, you'll continue to receive solar credits under either the; Premium, Transitional or Standard Feed-in Tariffs.
This tariff is available to households, community organisations and small businesses that have a small renewable energy generator connected to the distribution system.
A small renewable energy generator will have a capacity of less than 100 kilowatts and can be:
Wind
Solar
Hydro
Bio-mass
Any other renewable energy generator of a class that is approved under the Electricity Industry Act 2000
Your property must have bi-directional metering in place that measures two-way electricity flows and records them at regular intervals.
For more information on Victorian Feed-in Tariffs go to the Department of Primary Industries Victorian Feed-in Tariffs web page or on 136 385.
New South Wales' Feed-in Tariff
If your generator was not connected to the New South Wales electricity network by 30 June 2012, you will not be eligible for Solar Bonus Scheme tariff payments.
The Solar Bonus Scheme provides a feed-in tariff for eligible customers with small solar or wind generators connected to the grid.
As of 1 July 2014, energy retailers must contribute a minimum of 5.1 cents per kilowatt hour towards the 60 cent and 20 cent NSW Solar Bonus Schemes.
It is possible to connect a renewable energy generator to the grid without participating in the Solar Bonus Scheme.
The overall scheme started on 1 January 2010 and operates until 31 December 2016.
If you're an EnergyAustralia customer and not eligible for Solar Bonus Scheme tariff payments, you may be eligible for an additional retailer contribution per kilowatt hour for excess electricity fed back into the grid. Contact us to find out if you qualify.
For more details, visit the NSW Government Solar Bonus Scheme website or contact us on 136 385.
South Australia's Feed-in Tariff
If you receive approval to connect your solar PV system before 30 September 2013, you'll receive 16 cents per kilowatt hour of electricity you export into the grid, once connected. You'll be entitled to this rate until 30 September 2016.
All South Australian customers who are eligible for the solar feed-in scheme will also receive an additional payment from their electricity retailer. This payment amount has been decided by the Essential Services Commission of South Australia (ESCOSA) and is to be paid in addition to the feed-in tariff rate, to reflect the fair and reasonable value of fed-in electricity to the retailer.
Currently, retailers have to pay a minimum of 7.6 cents per kilowatt hour for any surplus electricity fed back into the grid.
Visit the South Australian Government website for more details on the state's solar scheme or call us on 136 385. For other enquiries about South Australia's solar feed-in scheme contact the Energy Advisory Service.
Queensland's Feed-in Tariff
The Queensland Government Solar Bonus Scheme pays eligible households and other small customers for the surplus electricity generated from solar PV systems, which is exported into the electricity grid.
Customers participating in the Queensland Government Solar Bonus Scheme will be paid 44 cents per kilowatt hour for surplus electricity fed into the grid. The 44 cent tariff will end on 1 July 2028.
If you're an EnergyAustralia customer, you may be eligible for an additional retailer contribution per kilowatt hour for excess electricity fed back into the grid. Call us on 136 385 to find out if you qualify.
For eligibility criteria and more detailed information visit the Queensland Government Solar Bonus Scheme website or call us on 136 385.
How does solar power work?
Your roof-mounted solar panels contain photovoltaic cells, also known as solar cells. When sunlight falls on the cells they convert the sun's energy into DC (direct current) power.
What is an inverter?
Connected by a cable to the solar panels, the inverter converts the DC power to 240V AC (alternating current), the type of electricity used in your home. On some inverters, the digital display provides statistics on how much power is being generated throughout the day.
What is a bi-directional electricity meter?
This is a measurement device calculating the power you use and the power sent back to the grid. The power you don't use can sometimes be sold back to the grid. This is called the feed-in tariff, a rebate depending on your electricity retailer and state.
What is the electricity grid?
The poles and wires that connect residential and commercial properties, to traditional, centralised generation (power stations) are sometimes referred to as the "electricity grid". Any surplus energy your home generates is fed back into the electricity grid. When you need additional power, the electricity grid provides this, too.
Who is an electricity retailer?
That's us. We'll help you find the perfect solar system and provide installation. We'll also ensure you get all rebates for which you're eligible.
To purchase a solar power system from EnergyAustralia, do I have to be a customer?
No, an EnergyAustralia solar system can be connected to an electricity provider of your choice.
What happens at night or when it's cloudy?
A solar system can only produce electricity if there is sunlight. That means solar can produce electricity on cloudy days when small amounts of sunlight are still shining down onto a rooftop. However, at night time, when there is no sun light, your solar system will not generate any electricity.
What happens to the power I don't use?
It will exported to the electricity grid where, depending on your retailer and tariff, you may be given a credit towards your electricity bill.
What are feed-in tariffs?
This is the rate at which you are paid for exporting excess electricity generation back to the grid and is retailer dependant.
What rebates are available?
Small Scale Technology Certificates (STC) are still available for most households. These certificates help reduce the cost of solar to you. Most solar providers, including EnergyAustralia, advertise solar pricing with the STCs already removed from the price. This is because you can sign over the STC rebates to the solar provider and therefore reduce the cost of the system.
Will I require a new meter?
That depends on what meter you currently have. A bi-directional smart meter is needed to support solar. These are very common in Victoria but less common in other states and therefore a new meter will need to be installed as part of your solar installation. In most cases, EnergyAustralia can organise this for you.
| | |
| --- | --- |
| Alternating Current (AC) | AC is the type of electricity used in the electricity grid and by most household appliances. |
| Capacity | This is the measure of a solar power system's output, usually in peak conditions. Capacity is usually measured in Watts (W) or kilowatts (kW). 1kW = 1000W. |
| Direct Current (DC) | The type of electricity produced by solar panels and which comes out of batteries. The electricity grid and most household appliances use Alternating Current (AC). |
| Feed-in Tariff (FiT) | A rate paid to those who own a solar system that feeds electricity back into the electrical grid, usually to encourage the uptake of renewable energy. The government and/or the electricity retailer pay for feed-in Tariffs. |
| Inverter | An inverter transforms DC electricity (produced by solar panels) into AC electricity, which is the form of electricity the electricity grid and most household appliances use. It also protects against power surges and protects the household and grid from faults with a solar panel. |
| Kilowatt-hour (kWh) | A kWh is 1,000 Watt-hours, the standard unit used to measure electricity production and usage. For example, 1kWh is how much energy you would have produced if you ran a 1kW solar system in full sunlight for 1 hour Photovoltaics (PV): PV is a common term for the technology that converts light, especially sunlight, into usable electricity. A solar system used for a consumer's roof is normally known as a Solar PV system. |
| Renewable Energy Certificate (REC) | An REC is a certificate created under the Enhanced Renewable Energy Target and issued to people who install renewable energy generators, including solar PV systems. The price of a REC (now officially known as an STC, or Small-scale Technology Certificate) fluctuates with supply and demand. |
| Small-Scale Technology Certificate (STC) | A certificate created under the Enhanced Renewable Energy Target and issued to people who install renewable energy generators, including solar PV systems. The price of an STC (formerly known as an REC) fluctuates with supply and demand. |
| Solar Panel | This is a module composed of solar photovoltaic materials that turns sunlight into electricity |
| Watt | This is the basic unit used to measure the capacity of solar panels and other electricity-generating devices |
| How does solar power work? | Your roof-mounted solar panels contain photovoltaic cells, also known as solar cells. When sunlight falls on the cells they convert the sun's energy into DC (direct current) power. |
| What is an inverter? | Connected by a cable to the solar panels, the inverter converts the DC power to 240V AC (alternating current), the type of electricity used in your home. On some inverters, the digital display provides statistics on how much power is being generated throughout the day. |
| What is a bi-directional electricity meter? | This is a measurement device calculating the power you use and the power sent back to the grid. The power you don't use can sometimes be sold back to the grid. This is called the feed-in tariff, a rebate depending on your electricity retailer and state. |
| What is the electricity grid? | The poles and wires that connect residential and commercial properties, to traditional, centralised generation (power stations) are sometimes referred to as the "electricity grid". Any surplus energy your home generates is fed back into the electricity grid. When you need additional power, the electricity grid provides this, too. |
| Who is an electricity retailer? | That's us. We'll help you find the perfect solar system and provide installation. We'll also ensure you get all rebates for which you're eligible. |